Sponsored by White Fox by Sara Faring, with Fierce Reads.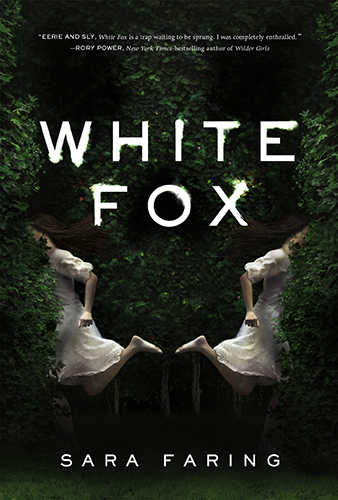 "A ghost story that will spook even the most hardened grown-ups." —Entertainment Weekly. After their world-famous mother disappears under mysterious circumstances, sisters Manon and Thais are sent away from their remote Mediterranean home by their father. Lured home a decade later by the death of their father, the sisters discover their mother's legendary last work, White Fox, a screenplay filled with enigmatic metaphors. The clues in this dark fairytale draw them deep into society's surreal underbelly, into the twisted secrets hidden by their glittering family, to reveal the truth about their mother—and themselves.
Hello mystery fans! Two of my favorite reads of the year, that I'd earlier shouted about, are officially out in the world, so definitely pick up Grown by Tiffany D. Jackson (Review) and And Now She's Gone by Rachel Howzell Hall (Review). Plus, they both have great backlists for plenty of reading. And now for what I have for you this week: my yearly reminder that I absolutely adore Charlotte Holmes with my entire being, and a puzzle mystery with a focus on family drama.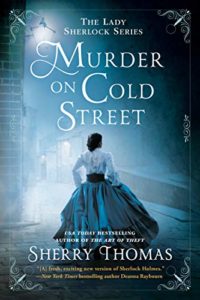 Murder on Cold Street (Lady Sherlock #5) by Sherry Thomas: A yearly highlight for me is the new release of Lady Sherlock–it's always a treat and this year was no exception, but felt even more needed in this absolute garbage year. The series premise is that, after Charlotte Holmes blew up her social standing and was cast out, she ended up pairing with Mrs. Watson, taking on cases where she pretends her brother Sherlock is in the next room listening to whoever needs his help for a case while Charlotte helps him as the front of the business. But it is all a charade, Charlotte is the only detective Holmes, a secret very few know.
After their big, world trotting case in the last book, we're treated to a quiet and tight mystery with a small circle of characters that will delight mystery readers. Inspector Treadles, who Holmes has of course assisted, has been arrested on murder charges and his wife has come to Sherlock Holmes for help. So of course Charlotte is on the case! Only slightly distracted by every dessert she sees, Charlotte must figure out why Inspector Treadles won't help his case, and why two men who worked at Mrs. Treadles' inherited business were shot and killed. Oh, did I mention it's a locked-room mystery?!
There's always so much to love with a Charlotte Holmes book: her obsession with sweets; friendships; step-by-step deducing; great mysteries; an equal treat for fans of Conan Doyle's work and those who've never read him; the banter; a will-they-won't-they *eyebrow dance running plot; an equally smart and fun historical mystery series. And bonus: it's equally wonderful in audiobook and print. (TW past attempted assaults)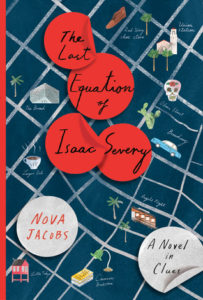 The Last Equation of Isaac Severy by Nova Jacobs: This was a unique puzzle mystery that focuses on family drama. If you'd told me I'd be glued to any book that focused on anything dealing with math I would have laughed and laughed and laughed–but here we are. First, a heads up that this entire book deals with basically everything that would get a suicide warning from beginning to end.
At the top of the Severy family is Isaac Severy who has died by suicide, though some believe there must be something else going on. He was a famed mathematician with children who never lived up to his brilliance and two grandchildren he adopted and raised: Hazel, a bookstore owner flailing in life, and Greg, an LA police detective. Isaac left Hazel a letter, which basically puts her on the hunt to figure out his secret work, while others are already hunting for what they believe to be his work. What none of them knows is what exactly this equation was, but they all believe it to be something grand that could change the world.
Enter a secret organization that's really pushy about finding out the information, a long lost cousin, and a family full of drama and secrets. While Hazel grieves and tries to figure out what is happening, her brother Greg is secretly following their father who has just been released from prison, and Isaac's son is having a mid-life crisis and being pursued by the secret organization for whatever information he can give them about his father. The family's secrets are going to spill, there's affairs, murder, and (in what was most shocking to me) interesting math explained in layman's terms. If family drama is your catnip and you want one with a mystery for a unique-ish read, this is your book. (TW suicide throughout/ grandparent with dementia/ past child abuse recounted, mostly emotional and neglect)
Browse all the books recommended in Unusual Suspects previous newsletters on this shelf. See upcoming releases for 2020 and 2021. Check out this Unusual Suspects Pinterest board and get Tailored Book Recommendations!
Until next time, keep investigating! In the meantime, come talk books with me on Twitter, Instagram, and Litsy–you can find me under Jamie Canavés.
If a mystery fan forwarded this newsletter to you and you'd like your very own, you can sign up here.