Sponsored by White Fox by Sara Faring, with Fierce Reads.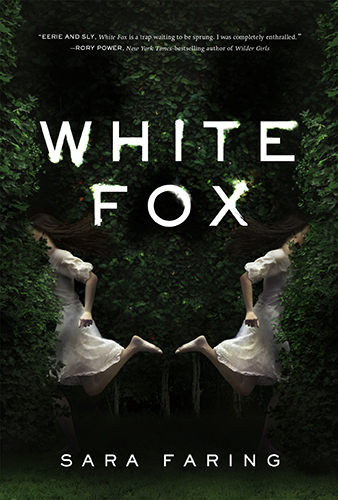 tk
Virtual 20th Annual National Book Festival Starts This Week
Prepare your favorite seat in your home because the Library of Congress' National Book Festival is on its 20th year and will be virtual starting September 25th. One of many virtual bonuses is that, since there will be live and view-on-demand options, you probably won't have to make the tough decision of picking one thing you really want to watch over another thing you really want to watch even if both are at the same time. And there will be a 2-hour PBS special to close the event on the 27th at 6 p.m. EDT.
Affected By Family Deaths, Siblings Wrote COVID Book For Children
Impacted by several relatives dying from COVID-19 in India, siblings Sophia and Sean Nesamoney wanted to do something to help. And they have by co-authoring the children's book ABC's of Coronavirus, helping to explain the virus and how to stay safe with the letters of the alphabet. It's even been translated into three languages spoken in India, as well as Spanish, Dutch, Korean, and French. It's gotten approval by The American India Foundation and the San Mateo County health department lists it as a resource for kids.
Outcries Over PEN America Not Renewing Fellowship
PEN America recently announced that it would not be renewing the PEN America Emerging Voices Fellowship in 2021. The Fellowship, which began in 1996, is a literary mentorship that helps marginalized writers start their career. PEN Center USA staffers, fellows, former members, and writers wrote an open letter protesting the decision, which was then followed by an email by PEN America leadership updating that the fellowship wasn't entirely cancelled, but would take a different form.
Why There Aren't More Jointly Authored Novels
A look at the history of jointly authored novels, including authors' approaches, the benefits, and the pitfalls of coauthorship.