Sponsored by Dog Mom: A Love Story by Isabel Serna, published by Workman.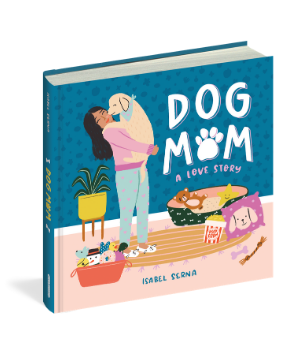 tk
Kane In Development
Great news, Rick Riordan fans! The Kane Chronicles, which are Riordan's middle grade fantasy adventure take on Egyptian mythology, are being adapted into feature length films over at Netflix! We don't have much news beyond that yet, but it's exciting to know that more Riordan work will be headed to a screen near you soon! In the meantime, pick up the first book, The Red Pyramid.
Faridah Àbíké-Íyímídé: Yhe 21-Year-Old British Student With A Million-Dollar Book Deal
How exciting is this? Faridah Àbíké-Íyímídé has written a thriller called Ace of Spades, starring two Black students at an elite high school who must combat rumors to fight for their reputation, and then for their lives, in the vein of Pretty Little Liars and Gossip Girl. The author says that she wrote the book because she wanted to see people who looked like her in these stories, and writing her own take helped her feel less lonely during her first year of university. The book has been under contract with an editor in the UK for the last two years, but it was just snatched up by Macmillan here in the U.S. recently. It'll release in summer 2021.
Celebrate Star Wars Reads This October
For the month of October, Star Wars is celebrating reading with Star Wars Reads month! This is an event for all ages, and will include virtual events and activities, giveaways, and special offers on the official Star Wars website. You can head to the website for a reading challenge, activities guide, and more, available for download now!