Sponsored by Carina Press and Here to Stay by Adriana Herrera.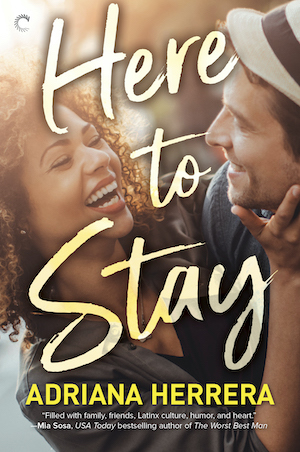 tk
Publisher Sues Lindsay Lohan
In 2014 Lindsay Lohan made a deal with HarperCollins to write a book and was paid a $365,000 advance. Now, in 2020, there is still no book and HarperCollins wants their advance back and has filed a lawsuit. According to the suit, Lohan was given pushed back dates for publications and has had since 2018, when HC finally cancelled the contract, to return the money.
Teacher Removes 2 Books About Black Boys From Reading List
Signal Mountain Middle-High School sent out a required reading list that had two award-winning books about Black boys on the list: All American Boys by Jason Reynolds and Brendan Kiely, and Monster by Walter Dean Myers. Recently, the 7th grade literature teacher emailed parents stating they were removing the two books from the list, claiming they were doing so for the purpose of "safe classroom community" because "both books contain mature content that not every student will be comfortable reading." Specifics were not given other than the books have mature language and content.
National Library in Wellington Is Culling Foreign Books
The National Library in Wellington announced in a promotional video that the library's 600,000 "foreign books" (including almost 2,200 first editions) would be culled (rehomed) to make room for New Zealand works. Many are upset by the decision, but head librarian Bill Macnaught argues that "no other library outside of New Zealand is going to collect all the stories of New Zealand, that's our job at the National Library, we're going to make more room for the New Zealand, Māori and Pacific collection."