Sponsored by Traitor by Amanda McCrina with Fierce Reads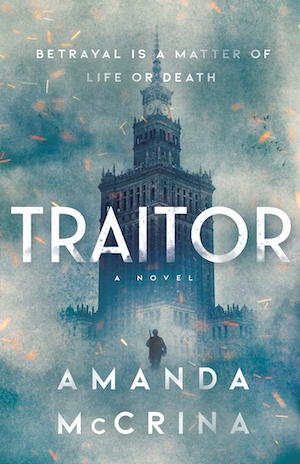 tk
Author & Organizer Of Occupy Wall Street Has Died
David Graeber–anthropologist, author, and one of the organizers of the Occupy Wall Street movement–passed away in Venice at age 59. While known for the Occupy Wall Street movement, he also wrote Debt: The First 5,000 Years, Bullshit Jobs and other accessible economic justice books. "While Graeber is often credited with the slogan 'We are the 99%,' he said on his website it was a communal effort. 'I did first suggest that we call ourselves 'the 99%,' he wrote. 'Then two Spanish indignados and a Greek anarchist added the 'we' and later a food-not-bombs veteran put the `are' between them. And they say you can't create something worthwhile by committee!'"
Graphic Novel Inspired by African Mythology
Here's a fantasy comic that got funded on Kickstarter which sounds awesome! Nani Vol 1 will be getting it's followup Nani Vol 2, which follows two sisters in a magical world inspired by African myths and legends. The artwork is gorgeous! There's a £15 (About $ 20) pledge that gets you digital Vol 1 and Vol 2 of Nani, plus your name in the "thank you" section.
Young Son Inspired Parents' Pop-Up Bookstore
At age eight, Langston Miller was already creating his books and planning their sales, which led to a trip to the bookstore with his mom that resulted in a heartbreaking conclusion: finding Black boys like him in children's books was not an easy challenge. Now his parents, Victoria Scott-Miller and Duane Miller, run an independent pop-up bookstore, Liberation Station, selling children's books where Black kids are featured front and center. Because of the pandemic, the mobile part has become an online curated selection of 500 books.