Sponsored by Jane Austen: Writing, Society, Politics by Tom Keymer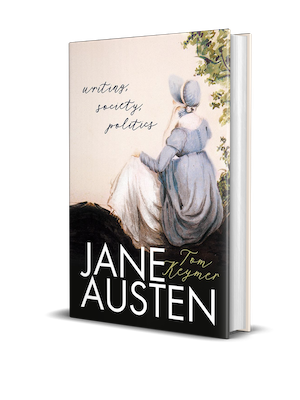 tk
Inspirational Home Where Ursula Le Guin Lived For Sale At $4.1 Million
Anyone have a spare $4 million? Because sci-fi and fantasy author Ursula K. Le Guin's Berkeley, CA home is on the market, and it's gorgeous! Somehow it's just what I would have imagined from this author–all clean lines, beautiful wood, and an enchanting garden. Take us there!
A Celebration of Audre Lorde
To celebrate the publication of The Selected Works of Audre Lorde, compilation editor Roxane Gay will be joined with Mahogany L. Browne, Saeed Jones and Porsha Olayiwola for readings and discussion on 92y.org! You can buy tickets for the readings, which are happening Thursday, September 10, on the event page. The Selected Works of Audre Lord will be out on Tuesday, September 8.
Nickelodeon Pulls 'Made By Maddie' Over 'Hair Love' Controversy
Nickelodeon has announced they are pulling a new TV show, Made by Maddie, from an upcoming line-up of programming after accusations that the show plagiarized the art from Hair Love, an Oscar-winning animated short that is based off of the picture book Hair Love by Matthew A. Cherry and illustrated by Vashti Harrison. Nickelodeon says they're listening to all sides of the issue, and have not yet made a decision about what to do next.