Sponsored by Flatiron Books, publisher of The Insomniacs by Marit Weisenberg.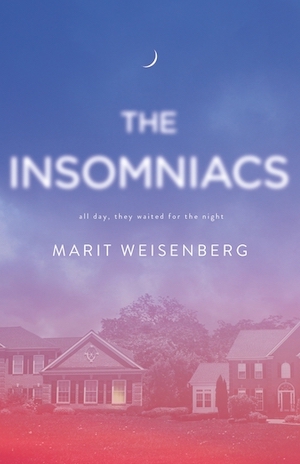 tk
Wonder Woman Leads Library Card Sign-up Month
For September's Library Card Sign-up Month Wonder Woman has earned the ambassador role, helping to show the importance and power of having a library card. And there are stickers, bookmarks, and posters of Wonder Woman lassoing a library card.
A Dive Into Ferrante Fever
Elena Ferrante's Neapolitan Novels were such a huge hit you've probably heard of them. Maybe you've seen the news that her new novel has Marisa Tomei narrating. But you probably don't know much about the author, whose publication name is a pseudonym, or the history of how her books became so well known around the world and created Ferrante Fever. If you want a deep dive into all that info, the BBC has got ya!
Emma Roberts To Adapt Book With First-Look Hulu Deal
Actress Emma Roberts (American Horror Story; Scream Queens) has signed a first-look deal with Hulu and already selected her first project: adapting Tell Me Lies by Carola Lovering. The pilot will be written by Meaghan Oppenheimer and Carola Lovering is set as a consulting producer. Roberts' plan is to keep her focus on adapting books.
The World's First Novel Is Older Than You Think
What was the first novel? Why was it written? What need did it fill? Who wrote it? And most importantly, can you still read it today?