Sponsored by Carina Adores and Better Than People by Roan Parrish.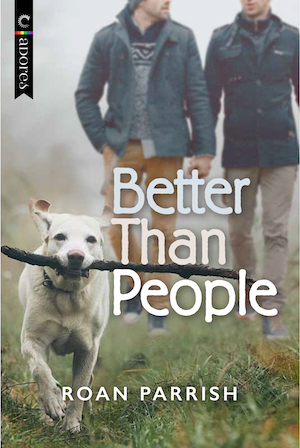 It's not long before their pet-centric arrangement sparks a person-centric desire…. Four dogs, three cats and counting! Jack's pack of rescue pets is the only company he needs—but when a bad fall leaves him with a broken leg, he's forced to admit he needs help. That the help comes in the form of the most beautiful man he's ever seen is a complicated, glorious surprise… "An irresistible queer romance." —Publishers Weekly starred review
It's September 3. I can't think about today's date without "Papa Was a Rolling Stone" being stuck in my head for days at a time. You're welcome.
(If you don't know it… You're welcome.)
Let's talk books.
Over on Book Riot
If you've been having trouble reading books (or even if you haven't!), comics are an amazing change of pace. Check out this list of romance comics—same story requirements, just a different medium!
And speaking of comics, this is a tempting list of queer webcomics. Obviously, not all stories are love stories, and not all of these are romance stories, but there are a couple we should all definitely check out.
This is a nice rundown of the difference between New Adult and YA.
And while this covers a wide swath of Jeopardy! history, there is a great perspective here about romance in particular.
A new month means new giveaways! You can enter to win a full year's subscription of Audible. Or a copy of Sandra Brown's Thick as Thieves.
Deals
If you haven't read Jackie Lau's Holidays with the Wongs novella series, you're in luck! A Match Made for Thanksgiving is free for the rest of the year, and the other books in the series, set around Christmas, Lunar New Year, and Valentine's Day, aren't very expensive. The first book is tons of fun, and you get to know the Wong siblings (and parents, and their completely adorable grandparents) and get to drool over a lot of food descriptions, much like you would in most Jackie Lau books.
New Books
I saw somebody post something on Twitter on Tuesday. The gist was…did every book come out today? Or are the rest coming out next week?
Seriously, y'all. September 1 was a heck of a day for books, including When No One is Watching, Alyssa Cole's debut thriller. I won't talk about it much (even though it's awesome) because it's technically not a romance, but just remember, Alyssa is just an awesome writer no matter what the subject.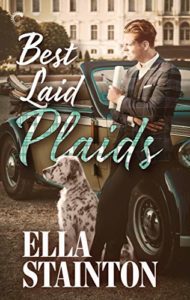 Best Laid Plaids
Ella Stainton
Ainsley can talk to ghosts. Or at least, that's what he says, and he's fallen into a life of professional disgrace because of it. Joachim, a vet studying delusional thinking, shows up with a desire to see all of the haunted places that maybe Ainsley can do his thing, and the pair—neither really trusting of the other, both with something to prove—start to grow on each other.
I saw the words Scottish and period and ghost and came running (not really, because I am behind as usual). The key is, this is all kinds of tropetonite and I can't wait to read it!
And of course, I haven't read any of these, either: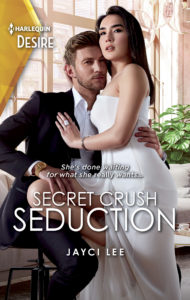 Secret Crush Seduction by Jayci Lee
The Holiday Detour by Jane Kolven
A Rogue of One's Own by Evie Dunmore (I will note, I did read a review last week about there being an Evil Gay Villain trope and some questionable colonizer ridiculousness, so keep that in mind)
Wrong Number, Right Woman by Jae
The Angel's Desire by Holley Trent (yeah, she just keeps randomly dropping new books and then being like oh hey)
Here For You by Pat Simmons
Never Let Me Go by Kianna Alexander
Trust Fund Fiancé by Naima Simone
Trolling Nights by Savannah J. Frierson
A Bond Unbroken by NJ Lysk (I know nothing about this author or their writing, but I am very intrigued by Omegaverse lesbians outside of fanfiction)
The Playboy Alien Prince by Aria Starling (no, but really: why are they always blue?)
Hearts on Lonely Mountain by AM Heath (I'm trying to branch into inspirational/Christian romance that doesn't beat you over the head with it, and maybe a period novel set in a rural environment could work)
A Winning Season by Rochelle Alers
Crowned For My Royal Baby by Maisey Yates
The Maverick's Baby Arrangement by Kathy Douglass
Honeytrap by Aster Glenn Gray
M4M by Rick R. Reed
As usual, catch me on Twitter @jessisreading or Instagram @jess_is_reading, or send me an email at wheninromance@bookriot.com if you've got feedback, bookrecs, or just want to say hi!