Sponsored by Flatiron Books, publishers of Court of Lions by Somaiya Daud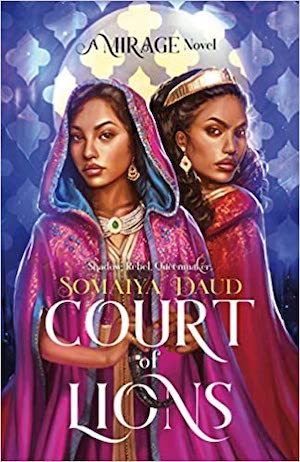 tk
Hunting For Treasures In Used Books
Emma Smreker spends a lot of time in used and vintage bookstores, not in search of specific books but rather for objects tucked between their pages. While most of the time her findings are random objects that were clearly being used as a bookmark, she also finds poems, unsent letters, and photographs. The last three items, while rare, are the ones that sent her on a mission to find the owners and return their mementos to them. Read about the items she's found and the people she's connected with.
More Nonfiction From These Indie Presses
Love nonfiction? Love independent publishing houses? Great news: Europa Editions, Transit Books, and Deep Vellum Books are increasing their nonfiction titles. From lectures to a book-length essay by an NBA player, and even a travel guide series that is "more like a literary vacation," there's a lot to be excited about.
Nonprofit Delivers Diverse Books To Ohio Elementary Schools
Julia Hanna's young daughter is biracial and will be entering a school system in Ohio's Upper Arlington School District, whose students come from a 91 percent white suburb. The realization that her daughter was not going to see herself reflected at school, George Floyd's death by police, and the recent focus on Black Lives Matter all prompted her to start a nonprofit with the goal of collecting diverse and inclusive children's books to donate to the local school district. "I feel that particularly in these less-diverse communities, we need to start having a different conversation," Hanna, 41, said. "When you're not around diversity, you just keep going about life like there's no problem."
Want To Know The History Of The Beach Read?
The beach read: every summer the word reappears in conversation, but what exactly is a beach read? We've got some ideas and some book recs that fit.