Sponsored by Would I Lie to the Duke by Eva Leigh.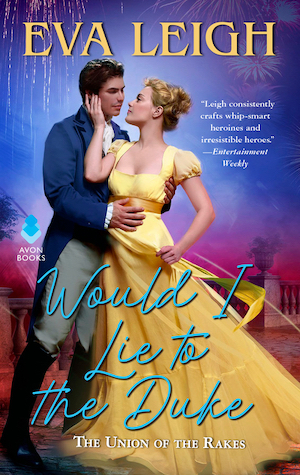 Inspired by classic 80s films with a regency twist, when an ambitious entrepreneur pretends to be a lady of means, she catches the eye—and heart—of a duke…
Do you like silence? I can hardly stand it. Which is why you often get my contemplations on movies and the like at the start of Kissing Books, because I've usually put on an old (or new) favorite to keep me company while I write. This time around it's the Newsies stage musical. If you've only seen the movie with Christian Bale (quality film, don't @ me), this is very different. And Jack and Katherine's duet, "Something to Believe In," is one of my favorite songs by Alan Menken ever. And if you know how much I love Disney, you know that's a thing to say. (And if you don't know how much I love Disney, might I recommend trying out BR Insiders to find a special treat featuring me and my love for the House of Mouse.)
Right, this is supposed to be about romance. Let's talk romance, then!
Over on Book Riot
If you've been to any virtual romance event where Alyssa Cole happened to be speaking, you've probably heard her talk about Crash Landing On You. Here are some books to read after you've watched it.
Speaking of Alyssa Cole, enter a giveaway for an audio copy of her upcoming book, When No One Is Watching. It's definitely more of a thriller, but does have romantic elements.
How about some plus-size romances (adult and YA).
Win $50 to the independent bookstore of your choice. (And if your local indie doesn't sell romance, there's always The Ripped Bodice and Love's Sweet Arrow!)
Or, a year's subscription to Kindle Unlimited.
Deals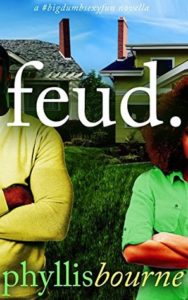 Looking for a laugh-out-loud comedy of wills? Try Phyllis Bourne's Feud for 3.99. A woman inherits a house and discovers the sexy neighbor next door is the most recent inheritor of a generational family feud. And there's something about running him out of the neighborhood in order to get an even bigger inheritance? So yeah, you can guess what's going to happen there! And then, once you've made it through that one, try Jinx, in which one poor woman is pretty certain she's cursed, but the man who can't get enough of her is pretty certain curses don't exist.
New Books
Well, it's a new week, and once again, more books have dared to come out. And we love them for it, of course!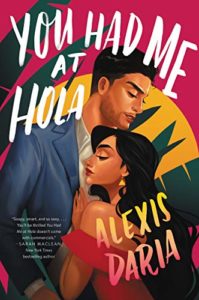 You Had Me At Hola
Alexis Daria
Did somebody say telenovela? In the style of Jane the Virgin and Queen of the South, there's going to be a new English version of a famous telenovela on the biggest streaming site soon. And after lead actress Jasmine and her new, much more experienced co-star, the ridiculously handsome Ashton, have a bumpy encounter before their first table read, their relationship only exists while the cameras are rolling. But that becomes a problem when their on-screen chemistry needs a…push? Shall we say?
I started reading this yesterday and almost forgot to go to work! (This is why I usually don't read in the morning but I was up way too early and figured why the heck not.) The characters are compelling, their family dynamics are super interesting, and the anticipation is killing me. I will probably have finished it by the time you read this 😉
There are also some other super-mentionable books out this week: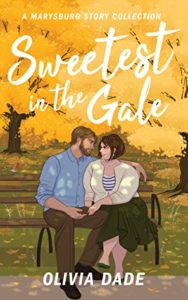 Sweetest in the Gale by Olivia Dade
The Enforcer Enigma by GL Carriger (The newest in her m/m contemporary paranormal series)
Marriage by Arrangement by Sophia Singh Sasson
The Immortal City by May Peterson
The Secret of You and Me by Melissa Lenhardt (I haven't actually confirmed that this has an HEA, so approach with caution)
Only One Bed: A Steamy Romance Anthology 
Always Only You by Chloe Riese
In Deep by Blue Sapphire
Charming Scottish Bastard by Melissa Blue
The Cowboy Says I Do by Dylann Crush
Sin City Seduction by Zuri Day
The Dalmation Dilemma by Cheryl Harper (The only thing on this cover is a dog, so)
Reading anything new this weekend?
As usual, catch me on Twitter @jessisreading or Instagram @jess_is_reading, or send me an email at wheninromance@bookriot.com if you've got feedback, bookrecs, or just want to say hi!