Sponsored by Sweet Sorrow by David Nicholls.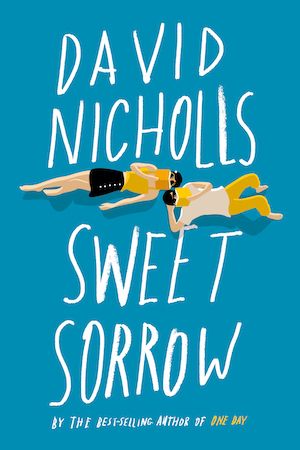 Thirty-eight year old Charlie Lewis is about to be married, but he can't stop thinking about the past, and the events of one particular summer. He was sixteen years old then, his life not at all glamorous, thinking about the future with dread. But then, Fran Fisher bursts into his life and, despite himself, Charlie begins to hope. In order to spend time with Fran, Charlie must—gulp—join a play. Romeo and Juliet, to be exact, and hespends the summer facing his fears and becoming a different person thanks to Fran and his fellow theater troupe.
Hola Audiophiles! I am fresh off a quarantine sojourn by the beach and feel so revived! The salty beach air, bonfires on the sand, and cocktails in the sunshine were just what I needed to shake off some of the pandemic blues. In other good news, this week brings lots of books I'm really excited to talk about, so let's dive on in.
Ready? Let's audio.
---
New Releases – August 4  (publisher descriptions in quotes)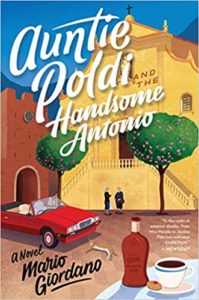 Auntie Poldi and the Handsome Antonio by Mario Giordano, read by Matt Addis (mystery) – I've described the titular Auntie Poldi as Sophia Petrillo if she were Polish and way more drunk. If you don't know, now you know: that is glowing praise indeed. This relatively cozy series follows Auntie Poldi, who's chosen to spend her retirement in Sicily in search of sun, romance, and a steady supply of wine. She just keeps on finding crimes to go sticking her nose in though, and this latest installment brings her into contact with both the mafia and her lying cheat of an ex-husband.
Narrator Note: Matt Addis has narrated the other books in this series and is just so pleasant to listen to!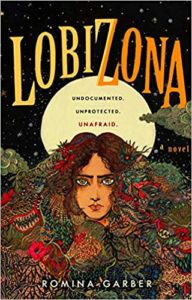 Lobizona by Romina Garber, read by Sol Madariaga (YA fantasy) – This is the first in a new series that I am 18 different kinds of excited about! It infuses folklore (werewolves!!) in an immigration story and that is how you hook me. Manuela is undocumented and running from her father's Argentine crime-family, so she's kept a low profile and confined herself to a small Miami apartment. When her surrogate grandmother is attacked and her mother arrested by ICE, Manu goes searching for answers about her past with a mysterious "Z" emblem as her only clue. The search takes her to a secret world straight out of Argentine folklore where brujas and werewolves exist, and down a path that reveals the terrifying truth of Manu's heritage. It's not just her residency, but her very existence that is illegal.
Narrator Note: Sol Madariaga is a trilingual actress originally from Argentina and that makes me SO happy. The Argentine Spanish accent is so unique and I love getting to hear it spoken authentically!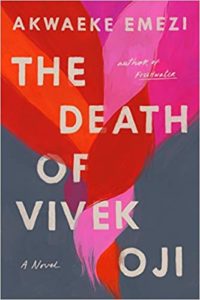 The Death of Vivek Oji by Akwaeke Emezi, read by Yetide Badaki anf Chukwudi Iwuji (fiction) – In a town in southeastern Nigeria, a mother discovers her son's Vivek's body wrapped in colorful fabric at her doorstep. Vivek is a bit of an enigma to his family, a spirit that's both gentle and mysterious. He suffers occasional blackouts and moments of disconnection, a condition that exacerbates as he enters adulthood. Vivek's closest friend is Osita, "the worldly, high-spirited cousin whose teasing confidence masks a guarded private life. As their relationship deepens—and Osita struggles to understand Vivek's escalating crisis—the mystery gives way to a heart-stopping act of violence in a moment of exhilarating freedom." This is the latest from the author of Pet, a book much loved around these parts.
Narrator Note: This duo! Chukwudi Iwuji has read both The Fishermen and An Orchestra of Minorities by Chigozie Obioma, and you may recognize Yetide Badaki from Nnedi Okorafor's Akata Witch series.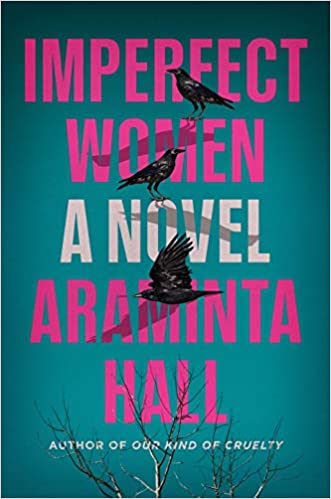 Imperfect Women by Araminta Hall, read by Helen Keeley (mystery/thriller) – I somehow missed that Araminta Hall had a new book coming this year! I am a huge fan of Our Kind of Cruelty, her polarizing thriller from a couple of years ago that I 100% hurled at the wall upon completion. In this latest book, rich and pretty Nancy Hennessy is murdered. She leaves behind her two best friends, a loving husband and a daughter… and a secret lover whose identity she takes to the grave. As the investigation into her death falls apart and her friends try to cope with their grief, they learn how little they knew about their friend…and each other…and themselves.
Narrator Note: This will be my first Helen Keeley performance, but I really enjoy everything I've heard in samples. She's got quite a prolific catalog of titles that I believe were originally pubbed in the UK. If you like crisp English accents, you'll probably enjoy her style.
Latest Listens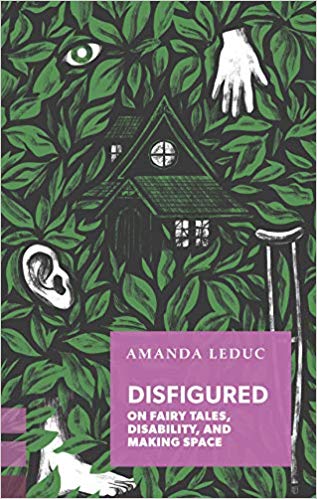 I'm in the middle of Amanda Leduc's Disfigured: On Fairy Tales, Disability, and Making Space. Its just over 8 hours, but I'm taking a little longer with it to go back and re-listen to certain sections. It's not exactly breaking news that the fairy tales popularized by Disney and other segments of Western culture have major ableist tones, but reading this book has really magnified my privilege as an able-bodied person. So much of what I'm learning seems sort of obvious, but the truth is that my privilege has kept me from thinking critically about the message and implications of ableist messaging in these stories.
Think about it: the baddies are almost always disfigured in some way, or disability is doled out as a punishment. The princesses and princes who find love aren't ever disabled, or if they are, it's after their hideous disfigurement has been miraculously healed. As an adult, I've spent a lot of time talking about representation and how I never saw myself in the fairy tales I loved so much. This book is a reminder that disabled people have been left out of the equation even more egregiously, or worse: they've often been made the bad guy.
I'm not done with this one yet, but I feel pretty confident recommending it. Amanda Leduc is disabled so the book is own voices, and she appears to have taken great care to use language and context that is sensitive to both the disabled community at large and her sources' individual preferences. The narration by Amanda Barker is so natural and conversational in tone that I forgot it wasn't the author herself doing the narrating!
From the Internets
at The Guardian: Now You're Talking! The Best Audiobooks, Chosen by Writers
This roundup of new romance audiobooks from Audiofile reminds me that I really need to pick up some Nalini Singh.
The latest from Listen Together, Libro.fm's audiobook club
Over at the Riot
It's Women in Translation Month! Here are some excellent audiobooks that fit the bill.
---
Thanks for hanging with me today! Shoot me an email at vanessa@riotnewmedia.com with with all things audiobook or find me on Twitter and the gram @buenosdiazsd. Sign up for the In The Club newsletter and catch me once a month on the All the Books podcast.
Stay bad & bookish, my friends.
Vanessa