Sponsored by Random House Children's Books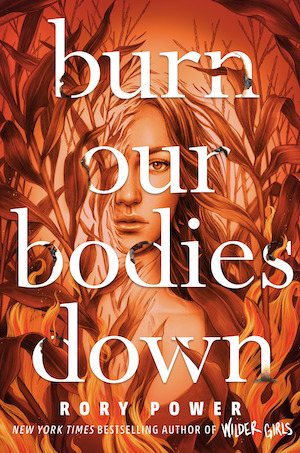 You can't escape the truth. It runs through your veins. New from Rory Power, author of the New York Times bestseller Wilder Girls comes a feverishly twisty thriller about a girl whose past has always been a mystery–until she decides to return to her mother's hometown . . . where history has a tendency to repeat itself. Start reading Burn Our Bodies Down now!
Welcome to Check Your Shelf. I'll get to the library/book stuff in a minute, but first: we added a new feline member of our family this week! Say hello to Houdini, who is a world-class snuggle monster and an absolute doll! We still miss our Star every day, but we were ready to find another kitty who needed a home.
Okay, back to book stuff!
---
Collection Development Corner
Publishing News
New & Upcoming Titles
What Your Patrons Are Hearing About
RA/Genre Resources
On the Riot
---
All Things Comics
On the Riot
---
Audiophilia
On the Riot
---
Book Lists, Book Lists, Book Lists
Children/Teens
Adults
On the Riot
---
Level Up (Library Reads)
Do you take part in Library Reads, the monthly list of best books selected by librarians only? We've made it easy for you to find eligible diverse titles to nominate. Kelly Jensen created a database of upcoming diverse books that anyone can edit, and Nora Rawlins of Early Word is doing the same, as well as including information about series, vendors, and publisher buzz.
Mask up and stay hydrated. See you on Friday!
—Katie McLain Horner, @kt_librarylady on Twitter.