Sponsored by Tor Books.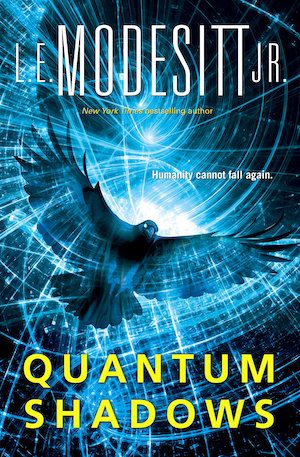 tk
PRH Will Let You Read-Aloud Their Books For Rest Of Year
When the pandemic started many companies offered free, temporary use of things thinking we'd quickly go back to usual. Now, many months later, those companies need to decide to continue offering the services or not, while we continue in the pandemic that at the moment doesn't have an end in sight. Penguin Random House has decided to extend its Open License program–allowing people to read their books for read-aloud and story time–through the rest of 2020.
She Persisted Persists
Chelsea Clinton's chapter book series She Persisted is getting a new addition this September: She Persisted in Sports: American Olympians Who Changed the Game. Athletes celebrated will include Wilma Rudolph, Venus and Serena Williams, and Mia Hamm. But wait, there's more! There will also be a new chapter book series of 80-page stories starting with She Persisted: Harriet Tubman. The series will also include a book about Supreme Court Justice Sonia Sotomayor written by Meg Medina and Oprah Winfrey written by Renee Watson.
New Bookstore Alert
After more than a decade of living in New York, Justin Galicz and Kirt Reynolds decided to pack up and move to Austin–where they also wed. Now they've taken their love of NY bodegas and pop-ups and opened a bookstore in a shipping container where they sell art and books for the LGBTQ+ community: Little Gay Shop. Their story is wonderful and yes, they are staying safe in the pandemic and taking shopping appointments while limiting no more than 2 visitors at a time.
Attend These Book Events From Sofa City
You may not be able to get to the convention center or outdoor festival, but we've got some recommendations for virtual book events this summer.