Sponsored by Amulet Books, publisher of Avatar, The Last Airbender: The Shadow of Kyoshi by F.C. Yee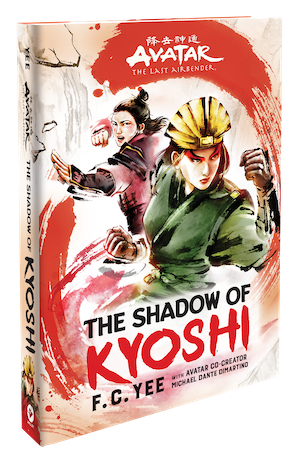 The epic conclusion to the instant New York Times bestseller Avatar, The Last Airbender: The Rise of Kyoshi
Kyoshi's place as the true Avatar has been cemented—but at a heavy cost. With her mentors gone, Kyoshi voyages across the Four Nations, struggling to keep the peace. While her reputation grows, a mysterious threat emerges from the Spirit World. To stop it, Kyoshi, Rangi, and their reluctant allies must join forces before the Four Nations are destroyed irreparably. This thrilling follow-up continues Kyoshi's journey from a girl of humble origins to the merciless pursuer of justice still feared and admired centuries after becoming the Avatar.
Hey YA Readers!
It's time to catch up on the latest news and latest new YA releases. Grab your TBR or your ereader and prepare to load either (both?!) of them up for some great reading.
YA Book News This Week
New YA Books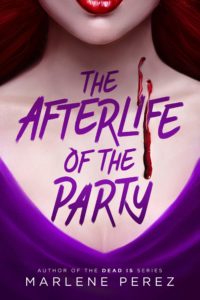 Afterlife of the Party by Marlene Perez (paperback)
Avatar: The Last Airbender: The Shadow of Kyoshi by F. C. Yee (series)
The Beauty of the Moment by Tanaz Bhathena (paperback)
Birthday by Meredith Russo (paperback)
Containment by Caryn Lix (paperback, series)
Girl From Nowhere by Tiffany Rosenhan
Ghost Wood Song by Erica Waters
Heartwood Box by Ann Aguirre (paperback)
Immunity by Erin Bowman (paperback, series)
More Than Maybe by Erin Hahn
Notes From a Former Virgin by Emma Chastain (paperback, series)
River of Dreams by Jan Nash
Salvation by Caryn Lix (series)
Shielded by KayLynn Flanders
SLAY by Brittney Morris (paperback)
The Spaces Between Us by Stacia Tolman (paperback)
Splinters of Scarlet by Emily Bain Murphy
Ten Things I Hate About Pinky by Sandhya Menon 
Wicked Fox by Kat Cho (paperback, series)
You'd Be Mine by Erin Hahn (paperback)
On Book Riot This Week
---
Thanks for hanging out, and we'll see you with some spectacular Saturday deals this weekend!
— Kelly Jensen, @heykellyjensen on Instagram and editor of Body Talk, (Don't) Call Me Crazy, and Here We Are.