Sponsored by You're Next, published by Jimmy Patterson Books.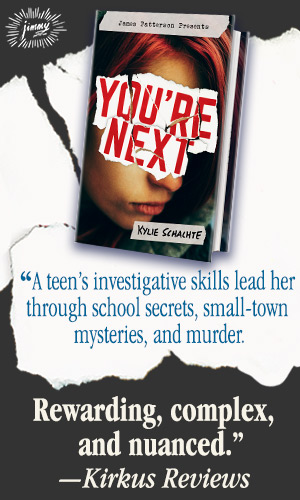 When a girl with a troubled history of finding dead bodies investigates the murder of her ex, she uncovers a plot to put herself — and everyone she loves — on the list of who's next. Her tunnel-visioned sleuthing leads to valuable clues about a shocking conspiracy involving her school and beyond, but also earns her sinister threats from the murderer. She has a choice: give up the hunt for answers, or keep digging and risk her loved ones' lives. Either way, Flora will regret the consequences. Who's next on the killer's list?
Hi mystery fans! It's Friday so that means I'm here with what I've found around the Internet for you to click, some news, your Kindle deals, and a bit of true crime this week.
From Book Riot And Around The Internet

The Best Legal Thrillers (That Aren't by John Grisham)
What is Southern Noir? 8 Great Southern Noir Books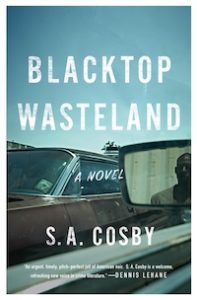 S.A. Cosby's 5 favorite novels about Black lives
Cop Show Confidential How does it feel to make police shows in 2020?
"What happens when you combine billionaires, an affair, an extreme revenge plot, and a hint of Swedish chic-ness?"
Enter to Win $250 to Spend at Barnes and Noble: July 2020
News And Adaptations
Scooby-Doo Writer: Velma Was De-Gayed by Studio
Idris Elba: "We are close to making a film of 'Luther'"
Lucifer Season 5 Official Trailer
"Irish author Dervla McTiernan [The Ruin/ The Scholar], who lives in Australia and is a bestseller there, inked a seven-figure agreement with HarperCollins for a trio of standalone novels set in the U.S."
True Crime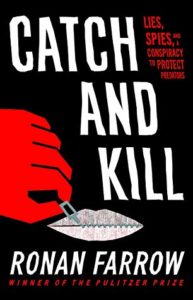 Judge Rejects Harvey Weinstein Settlement: 'I Can't Subscribe to That'
These 10 Best-Selling True Crime Books Are Proof That Fact Is Scarier Than Fiction
4 Books About Betty Broderick To Read After Watching Dirty John
Elisabeth Moss To Star As Texas Killer Candy Montgomery In Limited Series In Works At UCP
Kindle Deals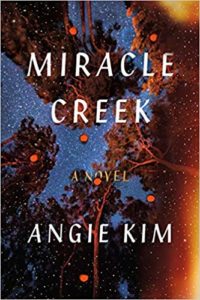 For a community mystery, with courtroom drama scenes, and a lot of secrets: Miracle Creek by Angie Kim is $2.99! (Review) (TW child abuse/ suicide/ sexual assault)
Looking for a nostalgia read? The Vanishing Girl (Daphne and Velma #1) by Josephine Ruby is $1.99 (Review)
Looking for a new translated crime novel, from the author of The Hole? The Law of Lines by Hye-Young Pyun, Sora Kim-Russell (Translator) is $1.99!
Browse all the books recommended in Unusual Suspects previous newsletters on this shelf. See 2020 upcoming releases and 2021. An Unusual Suspects Pinterest board. Get Tailored Book Recommendations!
Until next time, keep investigating! In the meantime, come talk books with me on Twitter, Instagram, and Litsy–you can find me under Jamie Canavés.
If a mystery fan forwarded this newsletter to you and you'd like your very own you can sign up here.