Sponsored by The Chronicles of Now podcast from Pushkin Industries.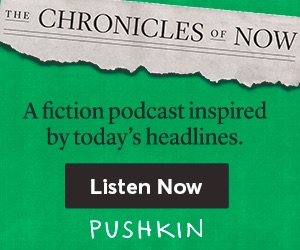 The Chronicles of Now is a new podcast series that commissions amazing authors like Roxane Gay, Colum McCann, Carmen Machado, and Curtis Sittenfeld to write short fiction inspired by the headlines. What does Covid do to our relationships? How do we make sense of climate change and extinction? Because in such uncertain times, sometimes art–fiction–is the only way to make sense of it all. Subscribe in Apple Podcasts or wherever you listen. Brought to you by Pushkin Industries.
Until this year, I had never watched RuPaul's Drag Race. Now it is my favorite thing to talk about out of anything in the entire world. Drag Race came out of a long history of queer queens of color making a safe space for themselves, and now drag is experiencing a massive moment in the culture, with multiple DragCons a year (in NYC and LA) and a slew of spin-off shows. Quick side note before we dive into books — I saw no one as enterprising and QUICK to respond to the current pandemic as the drag community. This was so notable, Rolling Stone did a March article about it. Drag kings and queens are creative, they are savvy, and they are talented. I'm so happy we're recognizing their contributions to art and to activism. Let's look at some books!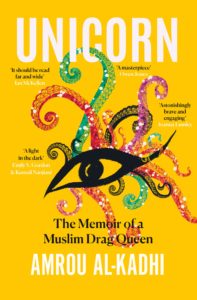 Unicorn: The Memoir of a Muslim Drag Queen by Amrou Al-Kadhi. This memoir goes from Iraq to the U.K. and tells the story of Al-Kadhi, or "Glamrou," if you call them by their drag name. They discuss their: "teenage obsession with marine biology, and how fluid aquatic life helped me understand my non-binary gender identity; about my two-year scholarship at Eton college, during which I wondered if I could forge a new identity as a British aristocrat (spoiler alert: it didn't work); about discovering the transformative powers of drag while at university;" as well as their relationship with their mother and new and queer interpretation of Islam. Also, they have a TED Talk!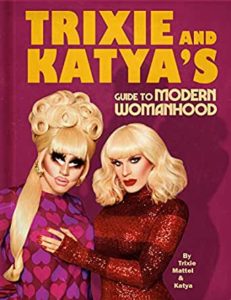 Trixie and Katya's Guide to Modern Womanhood by Trixie Mattel and Katya. Trixie and Katya are the Carrie Underwood of the Drag Race world, and not only because they're all approximately the same shade of blonde. When you think of Underwood, do you think American Idol? No! These two became intensely popular mostly through their show UNHhhh and Mattel's music. This short guide is hilarious and has gorgeous photos. If you've ever wanted to see Katya in an open relationship with two mannequins dressed like her, here y'go.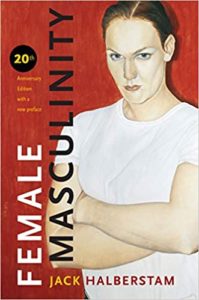 Female Masculinity by J. Jack Halberstam. Drag Race came out and drag kings got pretty left in the dust. Halberstam looks at the "diversity of gender expressions among masculine women from nineteenth-century pre-lesbian practices to contemporary drag king performances." This goes from Anne Lister of Gentleman Jack fame to Radclyffe Hall, and "the enigma of the stone butch." Which is a phrase that is fun. This came out in 1998, but a 20th anniversary edition with a new preface was released in 2018.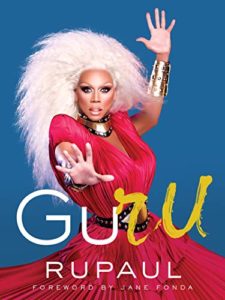 GuRu by RuPaul. Look. I can't NOT include a book by RuPaul. Whatever her personal life choices, in the drag community, she has provided a huge platform for dozens of queens, which has allowed them do what they love full time. If you enjoy gasping whenever RuPaul walks down a runway (my fiancée and I do), then this is perfect, because it's a LOT of photos. There are also sections like "Glamazon Defined" and random pithy remarks. But — mainly photos.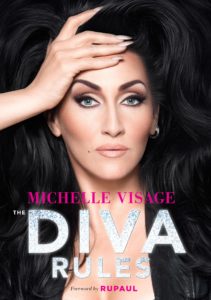 The Diva Rules: Ditch the Drama, Find Your Strength, and Sparkle Your Way to the Top by Michelle Visage. I OWN THIS ON AUDIOBOOK. Oh man, Michelle Visage. Just livin' her life, comin' on too mean sometimes, pushing people too far in one direction at other times, but at the end of the day, I like her because she seems like she should be on Real Housewives of New Jersey at all times. You don't have to take this book super seriously, but it's light and fun and nice to hear Life Coach Visage tell you how GREAT you are.
Do you have favorite Drag Race contestants? Please tell me on Twitter. I'm there @itsalicetime and you can also find me co-hosting the nonfiction For Real podcast with Kim here at Book Riot. Until next time, enjoy those facts, fellow nerds.