Sponsored by Humanity's Gauntlet: The Archons Rise by Brian A. Sieteski, June 17th 2020.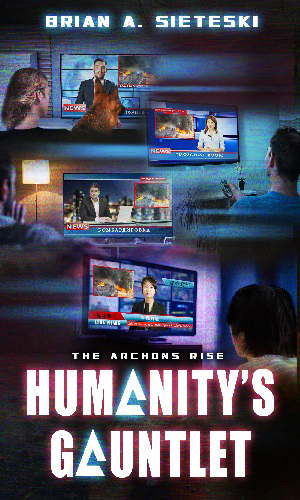 Humanity is under siege, simultaneous attacks of unknown origin against government leaders around the world have shaken society to its core. Foundations such as democracy, rule of law, and long-held alliances will be tested in this stark new reality. This story follows America on its path to take on this never-before-seen global calamity. Beginning with deciding how to rapidly address the vacuum of power to be ready to take action and also bring the culprits responsible for the heinous attacks to justice. The task may be insurmountable as the responsible party possesses unheard of technology, implying the events are otherworldly.
Happy Monday, book nerds! I hope you had a restorative weekend full of lots of books! I spent time reading with my eyes and ears, and wrapped up watching Safe on Netflix, which is created by crime writer Harlan Coben. I also really enjoyed The Stranger (also on Netflix, based off of his book The Stranger), and I have a couple more Netflix shows based off of his work on my watchlist. I love finding a solid mystery writer whose work I can marathon read or watch!
I've got a whole slew of great bookish news and excitement for you this week, but remember to stay hydrated, wash your hands, and keep practicing healthy social distancing habits!
Trivia time! Which critically acclaimed mystery writer debuted his long-running series about an eleven-year-old girl solving mysteries in her small English village when he was 71 years old?
Reveals, Deals, and Movie Squeals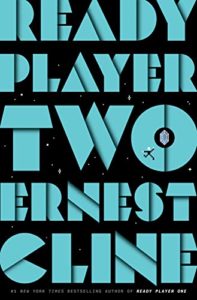 The long-awaited sequel to Ready Player One will be out in November! Ready Player Two has a release date and cover, but you're going to have to wait a littttttle bit longer for plot details.
HBO Max is developing a film of When Katie Met Cassidy, a lesbian rom-com by Camille Perri. Perri will write the screenplay, and all I can say is YAY, because we need more queer rom-coms in the world!
Philip Pullman is releasing a new novella about teenage Lyra! Serpentine will release this October, and bridge the gap between the end of His Dark Materials trilogy and The Book of Dust.
Phoebe Robinson is on fire! The comedian will launch her own imprint called Tiny Reparations, aimed to address the lack of diversity in publishing. She'll also release a new book in early 2021 called Six Feet Apart about–surprise surprise–pandemic life.
Sad news: The Chilling Adventures of Sabrina has been canceled at Netflix. But if my perusal of 2021 book catalogs is any indication, we'll have plenty of dark witchy books hitting shelves to fill that Sabrina void.
But speaking of Netflix–a trailer for season two of The Umbrella Academy just dropped!
Looking ahead, Saara El-Arifi has sold her debut fantasy novel The Final Strife at auction in the UK and in a pre-empt here in the U.S.! The book, which is the first in a trilogy, is pitched as "N.K. Jemisin meets Patrick Rothfuss" and it'll be out in 2022!
Riot Recommendations
At Book Riot, I am a cohost with Liberty on All the Books!, plus I write a handful of newsletters, cohost the Insiders Read Harder podcast, and create content for the site. I'm always drowning in books, so here's what's on my radar this week!
Girl Serpent Thorn by Melissa Bashardoust looks incredible, and I so enjoyed her first novel, Girls Made of Snow and Glass (a queer Snow White retelling told from the POVs of Snow White and her stepmother). And I've been wanting to read more books by Native/Indigenous authors, so I'm really looking forward to Crooked Hallelujah by Kelli Jo Ford, about a Cherokee woman and her daughter in the 1970's-1980's.
From Book Riot: Normalize Black history with five books about some extraordinary Black people you should know about.
What I'm planning on reading this week:
10 Things I Hate About Pinky by Sandhya Menon (give me alllll the fun rom-coms!)
The Last Final Girl by Stephen Graham Jones (I've really been into horror lately, 2020 has been a trip)
Roll with It by Jamie Sumner (ticking off the Read Harder challenges!)
Trivia answer: Alan Bradley! Read The Sweetness at the Bottom of the Pie if you haven't already!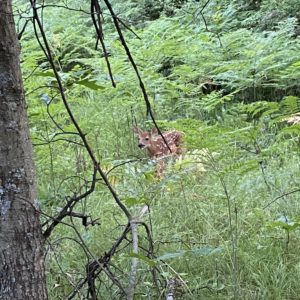 That's it for me, bookish peeps! I leave you with a photo of this precious little fawn, who came bounding out of the underbrush the other day while my partner and I were on a walk. He stopped and stared at us, then bounced back the way he came. Later down the trail, we saw mama deer, so no worries!
Happy reading!
Tirzah