Sponsored by Sourcebooks.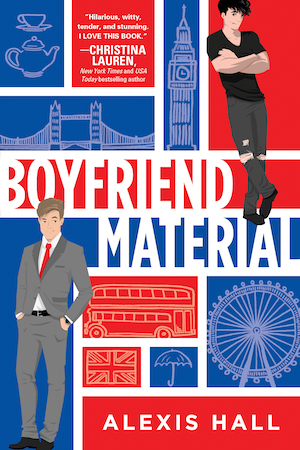 Luc O'Donnell is tangentially—and reluctantly—famous, and one compromising photo is enough to ruin everything. To clean up his image, Luc has to find a nice, normal relationship…and Oliver Blackwood is as normal as they come. In other words: perfect boyfriend material. Unfortunately, apart from being gay and single, Luc and Oliver have nothing in common. So, they strike a deal to be publicity-friendly (fake) boyfriends until the dust has settled. But the thing about fake-dating is that it can feel a lot like real-dating. And that's when you get used to someone. Start falling for them. Don't ever want to let them go.
It's a new week, and we've got books to talk about. May your Monday be as interesting or boring as you hope it will be, and may you find the book you're looking for right now.
News and Useful Links
This is quite the feat and I am grateful to this person forever.
Related, this is a great article about Black Love as activism.
I haven't stepped my foot in the Jane Austen Fan Fiction community in quite some time, but many of the authors connected to Austen Authors are also related to Regency romance, whether or not Jane's characters appear. So this distressing moment in the JAFF world also hit the romance one (especially since they reference the RWA debacle).
Read up on two of the summer's famous fling stories.
Adriana Herrera had a brief but thought-provoking thread on who appears in stories.
I can't wait to see what happens with the Matched to Perfection family on any size screen!
You can bet your heinie I'll be reading this immediately. Well, probably not, but a girl can try!
While the book didn't wow me, I'm glad to see that When Katie Met Cassidy is going to HBO Max! It feels like a book that would work better on screen, and maybe they'll fix a few of the bits of bi-erasure that pop up…
If you missed seeing Ms. Bev at Date Night with Alyssa Cole last week (or just want more of her brilliant Truth Bombs) you can check out her talk with Kit Rocha at the end of the month.
I won't link to any of the threads, but we apparently have to discuss the word trashy again. There are certainly those in the romance community who have reclaimed it, so to speak. But there are still those, especially outside of the readership or who are part of the "guilty pleasure" crowd, who can't be talked out of the concept that books about the lovey dovey stuff are trashy, whatever their definition of the word. And definitely don't come arguing that a book is trashy because there are glistening pectorals on the cover. Please. That kind of throwaway language is what helps keep the entirety of romance—even the high-profile ones with illustrated covers—widely derided by "real readers". You know the type.
Deals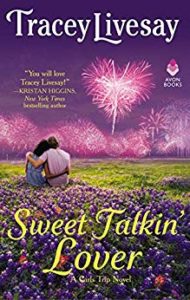 Have you read Tracey Livesay's Sweet Talkin' Lover? It's a small-town romance that takes your reader conventions and tosses them out the window. It's also the first in the Girls Trip series, the second of which (Like Lovers Do) is out next month, so now would be the time to try it out. And at 1.99, it's definitely a deal.
And since it's hot, why not start a hockey romance series? Off the Ice by Avon Gale and Piper Vaughn is also 1.99 right now! The second in the series, Goalie Interference, is 4.99 (so not too bad of a deal) and you can also preorder Trade Deadline, which is also out next month. The authors have an interesting take on the hockey romance and the characters they center, and I really enjoyed the first two (and can't wait to read the third!).
And if you just want to leave this planet (a whole mood) you can get Holley Trent's Jekh Saga: Collection One (the first three books) for 99 cents right now.
Recs!
I was recently turned onto Candace Harper, who it turns out is also Ceillie Simkiss! I have seen the latter name bouncing around for years, and I might even own one of her books, but I hadn't actually picked up anything by her in either name until this past weekend, after getting my hands on a copy of Candace Harper's February release.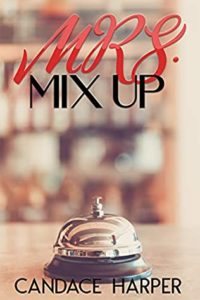 Mrs. Mix Up
Candace Harper
Librarians Molly and Sofiya have a problem: they're wildly attracted to each other. But neither of them know their interest is returned. And in Molly's case, she has another personal hurdle to starting a relationship. She's demiromantic, so sex is one thing, but feelings? It takes her a while and some potential partners might not be willing to wait for that to happen. The two have been working together for enough time to have a steady rapport, though, and when there's a mishap at a conference they attend together, they have the chance to clear some air and grow closer. But there's a campaign to cut their library system's budget, and they have plenty of other things to deal with.
If you like slow burns, this is definitely for you; and Candace tells you that in a thorough author's note at the beginning of the book, alongside a list of content warnings. It actually takes about half the book to get to the titular mix-up, but it's a delight to read the regular workings of people who work in a library while also interacting with family and friends and each other.
If you read this and are looking for other books on the aro-ace spectrum, here are a few: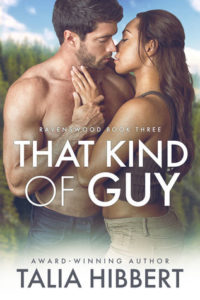 That Kind of Guy by Talia Hibbert
How to Be a Normal Person and How to Be a Movie Star by TJ Klune
Play it Again by Aidan Wayne
Their Troublesome Crush by Xan West
Syncopation by Anna Zabo
I've come across fewer romances by authors of color featuring characters who are on the aro-ace spectrum, but that doesn't mean they're not around. Have you read any? Tell me about them!
As usual, catch me on Twitter @jessisreading or Instagram @jess_is_reading, or send me an email at wheninromance@bookriot.com if you've got feedback, bookrecs, or just want to say hi!