Sponsored by our Summer Reading Pack Giveaway courtesy of Harlequin.com.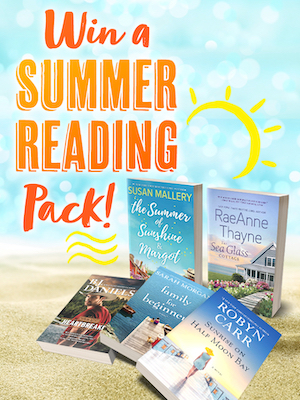 We're giving away a Summer Reading Pack courtesy of Harlequin.com. The prize pack which includes the following titles: Sunrise on Half Moon Bay by Robyn Carr, The Sea Glass Cottage by RaeAnne Thayne, The Summer of Sunshine and Margot by Susan Mallery, Heartbreaker by B.J. Daniels, Family for Beginners by Sarah Morgan.
Colson Whitehead On Protests And Politics
"In terms of legislation, the people who might be moved by a work of art and then be further moved to enact some law, are not usually the people who read or listen to music. On an individual level, art elevates and nourishes and revitalises, but in terms of legislation it is a long time since the novel had that centrality in the culture in America." Colson Whitehead talked about the ongoing protests, politics, and his books.
Black Bookstagrammers Recommend Great Reads
From epic fantasy to queer memoir, Black bookstagrammers highlighted some of their favorite reads by Black authors. They also talked about some of the Black owned bookstores they frequent. Put these grammers in your feed.
Rare Book Thieves Sentenced To House Arrest
The duo who stole and trafficked rare books from the Carnegie Library of Pittsburgh received their sentence. The former librarian and a bookseller, who both plead guilty, will be under house arrest, serve 12 years of probation, and one has been ordered to pay $55,000 in restitution.