Sponsored by Yen Press.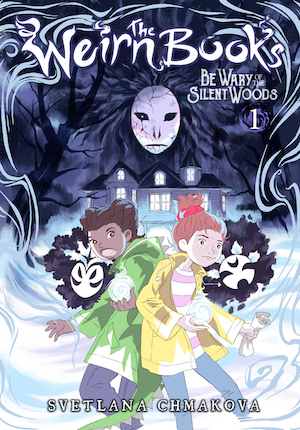 tk
12-Year-Old Boy Crochets To Build School Library
If you need faith in the future: 12-year-old Jonah Larson taught himself how to crochet when he was 5 and has since raised enough money through his creations to build a school library in Ethiopia. He's now working toward a science lab. "I can make very beautiful things out of a ball of yarn and the hook. And I can connect with others—I like to say that crochet brings the world together one stitch at a time."
Animorphs Coming To Film
Dear '90s kids, Scholastic and Erik Feig have partnered to make a feature film based on K.A. Applegate's 54-book sci-fi series. If you never read them, the books follow five teenagers who can touch an animal and morph into it, a power needed to fight those pesky aliens invading Earth.
Crazy Rich Asians Meets Weekend at Bernie's
Listen, I am not a comp person and ignore almost all of them for many reasons, starting with they are usually way off base. In this case, I want this to be so bad, I am running towards this: Jesse Q. Sutanto's upcoming book Dial A For Auntie is already being adapted by Netflix and Fresh Off the Boat's creator Nahnatchka Khan. "Described as Crazy Rich Asians meets Weekend at Bernie's, the story centers on a young wedding photographer who, along with her mother and aunts, tries to hide the body of her blind date while working the wedding day of a wealthy client." Give me this book and film right now!