Sponsored by DC.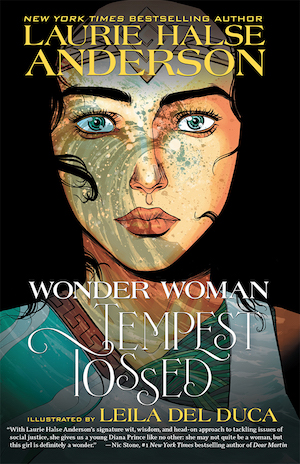 tk
How Bookstores Are Supporting The Protests
Bookstores across the United States are supporting the Black Lives Matter protests over police brutality in various ways, from providing a safe haven space for protestors to donating sales to bail funds. Check out some helping bookstores and what they're doing, along with many anti-racist reading lists.
Royal Shakespeare Company Drops Curtain For Rest Of 2020
Due to the pandemic, the U.K.'s ongoing lockdown, and social distancing advice from the government the Royal Shakespeare Company has officially cancelled or postponed all remaining 2020 performances. "The RSC said ticket buyers will be contacted by its box office staff in performance date order rotation to discuss refund and exchange options."
Kid Lit Rally for Black Lives
Thursday June 4th at 7 p.m. EDT The Brown Bookshelf Facebook page will host a Kit Lit Rally for Black Lives, organized by Jacqueline Woodson, Kwame Alexander, and Jason Reynolds. The event will be separate forty-five minute conversations: one for young people (school-age children are welcome), and one for educators, librarians, and parents.
Free Adaptation Rental!
Warner Bros. film JUST MERCY, based on the nonfiction book by Bryan Stevenson, is available for free streaming in the month of June.