Sponsored by our 1-year Kindle Unlimited subscription giveaway, courtesy of Macmillan's eDeals Newsletter. Enter now!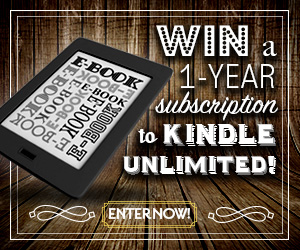 tk
Riots Continue To Affect Twin Cities Shops And Bookstores
Bookstores in Minneapolis and St. Paul, MN have been affected by the ongoing riots protesting police brutality and injustice. At least two bookstores have burned down, one has been broken into, and two more have been boarded up and have suspended in-person operations until it's safe to return on site. Although video footage shows protestors urging others to keep bookstores and libraries safe, Moon Palace Books tweeted, "Things that may be lost or damaged in our building are just things. But your life is precious, just like George Floyd's life was precious."
New Line Acquires Sarah Knight Bestseller 'The Life-Changing Magic Of Not Giving A F*ck'
The satirical, no-nonsense guide The Life-Changing Magic of Not Giving a F*ck by Sarah Knight has been picked up by New Line, with Sarah Hirons set to adapt it. Hirons has previously adapted A Court of Thrones and Roses, and served as a producer for Bird Box and Let It Snow at Netflix, so she's no stranger to book to screen adaptations. No word on what a feature film of Knight's bestseller about getting your life in order might actually look like, but we're excited to hear more!
Will China's Entry Into U.S. Publishing Lead To Censorship?
The L.A. Times reports that a new, Chinese-backed publishing house is setting up shop in the U.S. Astra Publishing is a Beijing-based publishing house that is launching its first season of books in 2021, which include a Chinese memoir, a book about art world controversies, and a collection of short stories about the Latinx trans community in New York City. Although the publisher has insisted they are completely independent to publish whatever they like, the Chinese government's track record of censoring publishers has some questioning whether or not that's really true.