Sponsored by Dreamscape Media.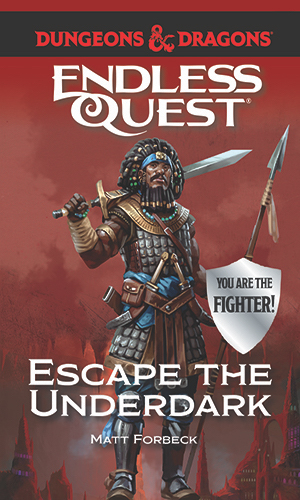 You are about to embark on a journey. To where, only you could possibly say. It is not a journey like any you have been on before, where you start at the beginning and continue on a straight course until you reach the end. Follow the directions from your narrator, when faced with a choice on your own path! Once your quest has come to an end, return to the beginning of the track or the last choice and try again! Over 20 possible endings!
Hola Audiophiles! I have a confession: I've discovered TikTok. I'm on it but not on it, which is my way of saying that I don't create content (because I'd look like this but less attractive if I did) but I *do* magically make hours of my life disappear scrolling through the app. Honestly, it's a pretty good place to go for laughs and entertainment, so here's one that made me LOL in case you could use a laugh too. Again, I ask: 2020, who hurt you??
Ready? Let's audio.
---
New Releases – May 26 (publisher descriptions in quotes)
All My Mother's Lovers by Ilana Masad, read by Rebecca Lowman (fiction) – After her mother dies in a tragic car crash, Maggie is surprised to learn she left five letters addressed to five different men—men Maggie has never heard of—in her will. Desperately to run from her grief and understand her mother better, a woman who made no effort to hide her feelings about Maggie's sexuality, Maggie decides to hand-deliver each letter to its intended recipient. What she learns shatters the illusion of her parent's perfect marriage and reveals how little she knew about her mother's life.
Narrator Note: If you enjoyed Jodi Picoult's Leaving Time, Rules of Civility by Amor Towles, and Gillian Flynn's Dark Places, you're familiar with Rebecca Lowman!
Black Flamingo by Dean Atta, narrated by the author (YA fiction) – Michael is a teen growing up in London who's Greek-Cypriot and Jamaican, but he's never felt like he was quite Greek or Black enough. When he eventually comes out, he learns that the coming out process is only one part of finding who he is and where he fits in. That's when he discovers the Drag Society and when the Black Flamingo is born.
Narrator Note: You already know I tend to love books narrated by their authors, especially when those books are works in verse. Dean Atta is an awesome UK-based spoken word poet, so this is bound to be good.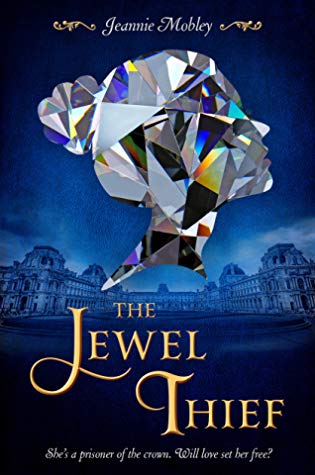 The Jewel Thief by Jeannie Mobley, read by Mary Sarah (YA historical fiction) – Did someone say "historical fiction based on the story of the Hope diamond?!" Get. in. my. cart! The book opens in 17th century Paris where we meet Juliette, the only daughter of the King's crown jeweler. Her father has just been tasked with creating a massive diamond for the crown that will shine like the sun. The job is beginning to prove impossible and her father slides into depression, so Juliette takes over and tries to save the day. Key word: tries. When her efforts land her in a cold, dark cell in the Bastille, she'll have to find a way to convince the king that her intentions were pure if she wants to live.
Narrator Note: I'm unfamiliar with Mary Sarah's work, but I enjoyed the sort of dramatic breathiness in the sample of this audiobook. She reads a lot of romance by authors like Elisa Braden and Audible original recordings of classics.
Recipe for Persuasion by Sonali Dev, read by Soneela Nankani (contemporary romance) – The first book in this series of rom-com Austen remixes, Pride, Prejudice, and Other Flavors, is one of my favorite books I've read this year and I'm super excited for this next one! Chef Ashna Raje is determined to save her failing restaurant and prove to her overbearing mother that becoming a chef wasn't the worst idea ever. When she gets an offer to be on a show called Cooking with the Stars, Ashna jumps at the shot to hopefully put her restaurant on the map. Pero…. plot twist! The super sexy soccer player she's paired with is the former love of her life who ghosted her at the worst possible time, and he ain't happy about working with her either. Is this partnership a recipe for disaster, or one for—wait for it—persuasion?
Narrator Note: Soneela is magic and I'm so glad she's back to narrate the next book in this series! I first became a fan after reading Internment by Samira Ahmed and loved her even more in Pride, Prejudice, and Other Flavors. Her body of work is pretty impressive these days and includes S.A. Chakraborty's Daevabad Trilogy, Roshani Chokshi's Aru Shah books, and The Widows of Malabar Hill by Sujata Massey.
Latest Listens
TW: discussions of suicide throughout, attempted sexual assault, off-page violence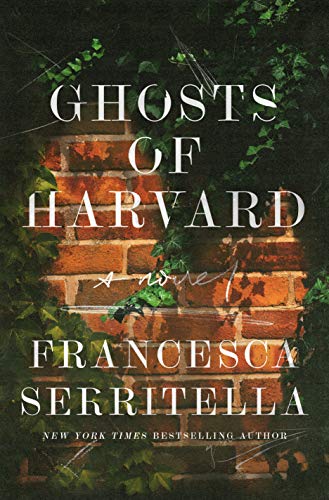 As promised, I wrapped up my listen of Francesca Serritella's Ghosts of Harvard, read by Karissa Vacker. Quick premise recap: Cady is (maybe not?) processing her brother Eric's recent death by suicide when she begins her freshman year at Harvard. Eric too attended Harvard and was diagnosed with schizophrenia in his final year; now Cady is hearing voices too, voices that appear to be from ghosts of Harvard past. Does she share her brother's mental illness, or are the voices really ghosts who need her help?
I've seen some people give this book a negative review because it wasn't quite the mystery they thought it was going to be. While I don't know that I would quite call it a mystery or thriller in the "traditional" sense, it is definitely both psychological and suspenseful; there are a couple of different storylines and I kept thinking I'd figured them all out. I was wrong! It's also a compelling reflection on the devastating effects—especially of the mental health variety– of unprocessed grief.
Lastly, Karissa Vacker's narration is SO great. She pulls off so many characters of different ages, personalities, and accents seamlessly (and you know how critical I can be here). Her pacing and tone really helped build suspense while also convincingly portraying grief, anxiety, rage, and stress. This was an almost 17 hour listen that I blasted through in just a few days; I was actually excited to go for walks and jogs just to figure out what was happening.
From the Internets
100 absorbing young adult audiobooks recommended by Modern Mrs. Darcy. My condolences to your TBL.
AudioFile suggests five romances with unexpected revelations and these mystery & suspense audiobooks for kids and teens.
Over at the Riot
Rounding out our series on short audiobooks: here are nine under nine and ten under ten. I've bookmarked every single one of these (go here if you'd like to do the same).
Because we could all use some of these: a roundup of fun, happy listens
---
Thanks for hanging with me today! Shoot me an email at vanessa@riotnewmedia.com with your burning book club questions or find me on Twitter and the gram @buenosdiazsd. Sign up for the Audiobooks newsletter, catch me once a month on the All the Books podcast, and watch me ramble about even more new books every Tuesday on our YouTube channel.
Stay bad & bookish, my friends.
Vanessa