Sponsored by West Margin Press.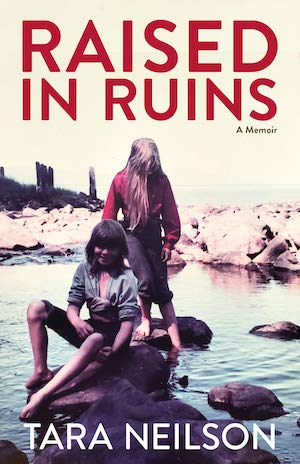 Beautifully poignant and completely original, Raised in Ruins escapes into the wilderness to discover a piece of Alaskan history wrapped in an incredible family adventure fueled by love, strength, hard work, endurance, and boundless imagination. "Describes an upbringing in which the realities and challenges of subsistence living coincided with memorable adventures and natural wonder." – Library Journal
This week is an avalanche of new releases. I don't even have all the new nonfiction on here! It's SO much! Speaking as someone who uses the library a lot and is now pivoting to supporting indie bookstores through this, I'm pretty psyched every week to find my top reads and then choose a place to order them. Don't forget to check out Book Riot Insiders if you want ALL the new releases, regardless of genre, every week. It's pretty awesome.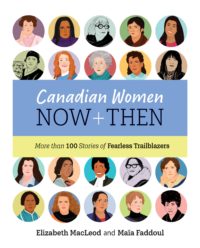 Canadian Women Now and Then: More Than 100 Stories of Fearless Trailblazers by Elizabeth MacLeod and Maïa Faddoul. If you're American, you know that we are TERRIBLE at our Canadian history. Something with France but also England? And Margaret Atwood is from there. Well, here's a collection to fix that. It has stories of "Indigenous women, immigrants, women with disabilities and women from the LGBTQ+ community." Each entry is accompanied by a portrait by the awesome Maïa Faddoul.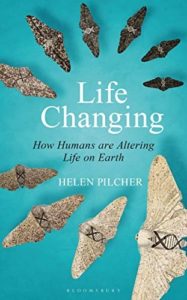 Life Changing: How Humans Are Altering Life on Earth by Helen Pilcher. This looks like a stodgy academic book, but would a stodgy academic book talk about how "we carved chihuahuas from wolves and fancy chickens from jungle fowl." I will never be able to forget "carved chihuahuas from wolves." Pilcher looks at how evolution, formerly a millennia-long process, has been incredibly sped-up by humans, changing life on earth. Fun!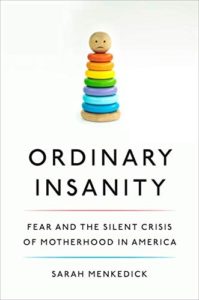 Ordinary Insanity: Fear and the Silent Crisis of Motherhood in America by Sarah Menkedick. There are a BUNCH of books about motherhood out this week (at least 3 I think?). I was especially drawn to this one because I'm a big fan of an "oh that's not just me" sentiment, and after talking to my friends with kids, I think the tremendous fear instilled in mothers today can be something easily put into that camp. "Surely everyone else has this figured out." Menkedick looks into anxiety in new mothers and examines its biology, psychology, history, and societal conditions.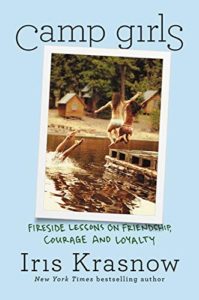 Camp Girls: Fireside Lessons on Friendship, Courage, and Loyalty by Iris Krasnow. Did you go to camp? I didn't. But my fiancee did, and BOY did she like it. Krasnow recounts her camp experiences and draws lessons from them. I'm going to assume that if you have fond camp memories or know someone who does, this would be an excellent read for them. She talks of camp as a place for "history, loyalty, and tradition." Which sounds like a 19th century men's club with canoes.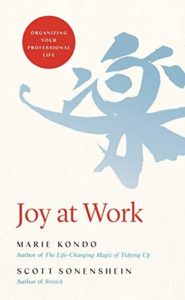 Joy at Work: Organizing Your Professional Life by Marie Kondo, Scott Sonenshein. What a time for this book! Kondo is known for The Life-Changing Magic of Tidying Up and Sonenshein wrote Stretch: Unlock the Power of Less – And Achieve More Than You Ever Imagined. They pair up to talk about how to declutter your physical and digital space and organize your work life. A lofty goal!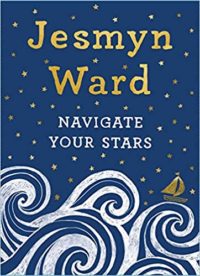 Navigate Your Stars by Jesmyn Ward and Gina Triplett. New Jesmyn Ward! Tiny joys in this world, I will take all of them. This is teeny at 64 pages, but the cover is gorgeous and it's illustrated by Gina Triplett in full color. Excellent. This book is in the grand tradition of published commencement speeches, consisting of Ward's 2018 Tulane University speech about your life's next steps, the value of hard work, and the importance of family. And again, dang, what a pretty cover.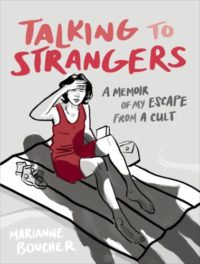 Talking to Strangers: A Memoir of My Escape from a Cult by Marianne Boucher. For my fellow readers-of-cult-nonfiction, here's a graphic memoir! This recounts Boucher's time in a 1980 Californian cult, which she joined as she was all set to get her figure skating dreams going (which TBH feels like a very 1980s dream). If you want a new graphic memoir for your shelves, here y'go.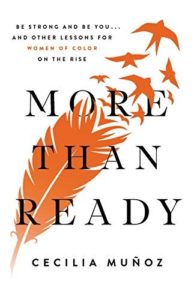 More than Ready: Be Strong and Be You…and Other Lessons for Women of Color on the Rise by Cecilia Muñoz. Muñoz was the first Latinx to lead the White House Domestic Policy Council and served for eight years on President Obama's senior staff. Here she "shares her insights, along with those of some extraordinary women of color she met along the way, as an offering of inspiration to women of color who are no longer willing to be invisible or left behind."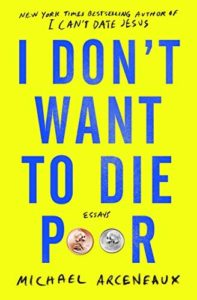 I Don't Want to Die Poor: Essays by Michael Arceneaux. Writer of I Can't Date Jesus Arceneaux brings his humor and insight to bear on debt. In a series of essays, he covers how it impacts every aspect of his life, from dating (or not) to medical care and planning for the future. He deals with a stressful topic with humor and relatability.
Stay inside if you can, nonfictionites. Wash your hands, Clorox-wipe your phone, and read read read (while also taking a break to prevent eye strain!). If you are so inclined, check out COVID-19 Updates from the Bookish World. As always, you can find me on Twitter @itsalicetime and co-hosting the For Real podcast with Kim here at Book Riot. Until next time! Enjoy those facts, fellow nerds.