Sponsored by Tigers, Not Daughters by Samantha Mabry, new from Algonquin Young Readers.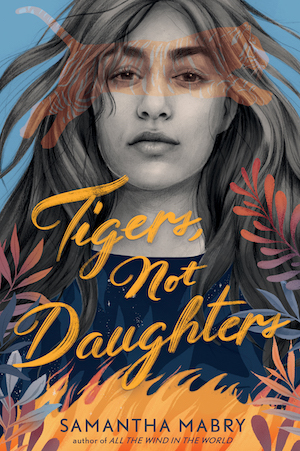 The Torres sisters dream of escape. Escape from their needy father and their San Antonio neighborhood. After her senior year of high school, Ana, the oldest sister, falls to her death from her bedroom window. A year later, her three sisters are still consumed by grief and haunted by Ana's memory. But then strange things start happening around the house. The sisters begin to wonder if Ana is trying to send them a message—and what exactly she's trying to say. Samantha Mabry weaves an aching, magical novel that is part family drama, part ghost story, and part love story.
Happy Tuesday, readers. It's time for more new books! At the top of my list of today's long list of titles that I want to read are Brown Girl Ghosted by Mintie Das, Wine Girl: The Obstacles, Humiliations, and Triumphs of America's Youngest Sommelier by Victoria James, and The City We Became by N. K. Jemisin.
You can also hear about some of the amazing new books coming out that I did get to read on this week's episode of the All the Books! Patricia and I discussed The Return, The Empress of Salt and Fortune, The Glass Hotel, and more!
As always, I am wishing the best for all of you in whatever situation you find yourself in now. Here's where you can learn more about COVID-19 Updates from the Bookish World. We'll continue to update it regularly. Please stay inside as much as you can, but don't forget that fresh air is good for you, so be sure to open your windows now and then. (And be sure to watch your pets and small children around them when they're open.)
And please reach out to your friends and family if you're having a hard time – talking on the computer or phone is a great way to communicate right now! I wish you all wonderful reading during this hard time.
And now, it's time for everyone's favorite gameshow: AHHHHHH MY TBR! Here are today's contestants:
Constellations: Reflections From Life by Sinéad Gleeson
If you are looking for light books to read, this might be a little heavy for you right now. But If not, or if it's something you might want to read later, I cannot recommend it enough. These are gorgeous essays about what it means to inhabit a body. Using examples from her own life, Gleeson talks about the things a body does for us and to us, both good and bad. Gleeson's writing is absolutely – wait for it – stellar.
Backlist bump: Notes to Self: Essays by Emilie Pine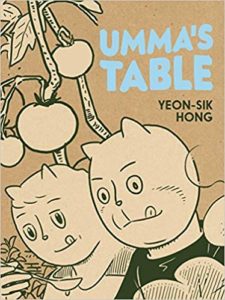 Umma's Table by Yeon-sik Hong and Janet Hong 
Okay, this one is a little heavy too. But in case you missed my recommendation on All the Books! last week, I want to reiterate it here. This is a wonderful graphic novel about an artist in South Korea who is caring for his sick mother while his father struggles with alcoholism. Madang is trying to learn his mother's recipes and cook them with her one last time as a family before she is gone.
Backlist bump: The Best We Could Do by Thi Bui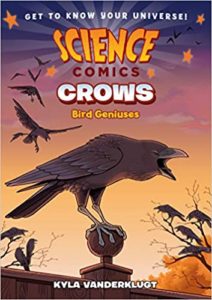 Science Comics: Crows: Genius Birds by Kyla Vanderklugt
Finally, something light! I love this series and I love crows, so this is two great tastes that taste great together. These are written for middle grade readers, but they're so full of information that they're great for anyone. I particularly like the ones on bats, cats, and plagues (sorry). Back to crows: In case you hadn't heard, crows are super smart! They make their own tools, can communicate with humans, and you better be nice to them, because they never forget a face (just like my mother-in-law.)
Backlist bump: Science Comics: Cats: Nature and Nurture by Andy Hirsch
See you next week! Thanks for reading. xx, Liberty