Sponsored by Tor Teen
In the tradition of Laurie Halse Anderson's Speak, Mary Cecilia Jackson's devastating but hopeful YA debut is about a ballerina who finds the courage to confront the abuse that haunts her past and threatens her future.
Though Sparrow is a gifted ballerina, her real talent is keeping secrets. Schooled in silence by her long-dead mother, Sparrow has always believed herself to be "not the kind of girl who tells."
But in the aftermath of a brutal assault by her seemingly perfect boyfriend Tristan, Sparrow must finally find the courage to confront the ghosts of her past, or lose herself forever….
Hey YA Readers!
What unprecedented times, huh? Every single email in your inboxes likely has started that way over the last week.
So how about something a little different before we dive into this week's (limited) YA book news and new releases?
As you may recall, there's a dearth of pizza book covers in YA, despite how many books have a pizza theme of some sort. It's a mystery I brought up in this newsletter last October. Since then, we've seen Cameron Lund's The Best Laid Plans include a pizza (shared here when it was found). Now we have another one to add. Two slices of YA pizza covers in a year, y'all!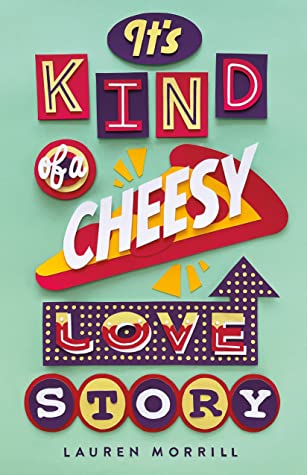 I'm 100% into the pizza-centric cover of Lauren Morrill's forthcoming It's Kind of a Cheesy Love Story!
How delicious.
YA Book News
New YA Books This Week
A * indicates I've read and recommend the book! May I suggest that if a book looks even remotely up your alley, consider purchasing it during this time if your finances allow?
All The Pretty Things by Emily Arsenault
All Your Twisted Secrets by Diana Urban
The Degenerates by J. Albert Mann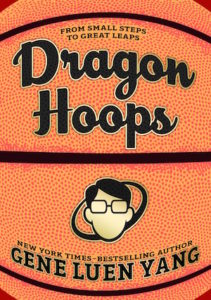 Dragon Hoops by Gene Luen Yang (comic!)
Fear of Missing Out by Katie McGovern (in paperback)
Field Notes on Love by Jennifer E. Smith (paperback)
Frozen Beauty by Lexa Hillyer
Girls With Razor Hearts by Suzanne Young (second in a series)
*Internment by Samira Ahmed (in paperback)
Nine by Zach Hines (in paperback)
Sparrow by Mary Cecilia Jackson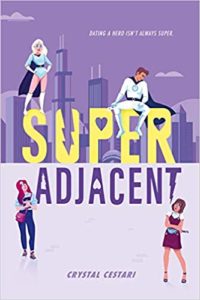 Super Adjacent by Crystal Cestari
Tin Heart by Shivaun Plozza (in paperback)
The Universal Laws of Marco by Carmen Rodrigues (in paperback)
The Weight of Stars by K. Ancrum (paperback)
The Yearbook Committee by Sarah Ayoub (paperback)
YA Talk on Book Riot This Week…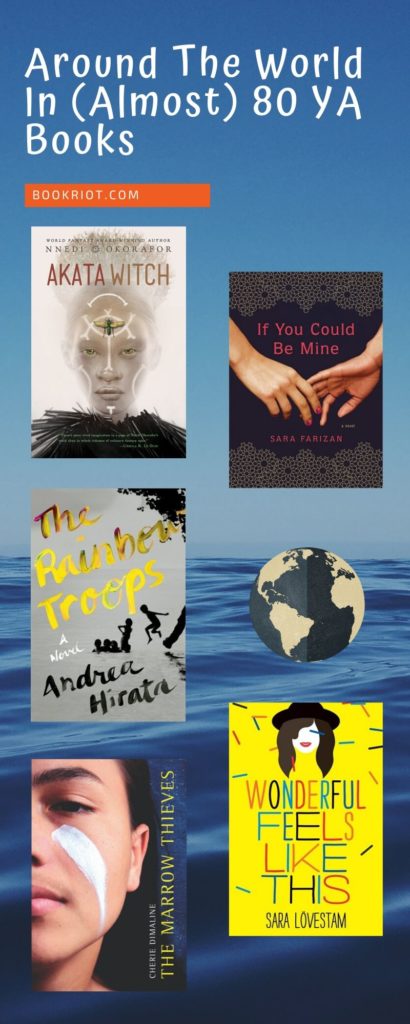 On site, you can enter to win a copy of Mermaid Moon by Susann Cokal through 11:45 pm eastern tonight, or try your hand at one of two Barnes and Noble gift card giveaways for either $50 or $250.
And of course, if you want to stay up-to-date on the latest in how COVID-19 is impacting the book world, we've got a constantly-updated resource for you to check on.
---
Thanks for hanging out, and we'll see you again on Saturday with some great ebook deals for your quarantine reading.
— Kelly Jensen,  @heykellyjensen on Instagram and editor of (Don't) Call Me Crazy and Here We Are.