Sponsored by Blindside by James Patterson.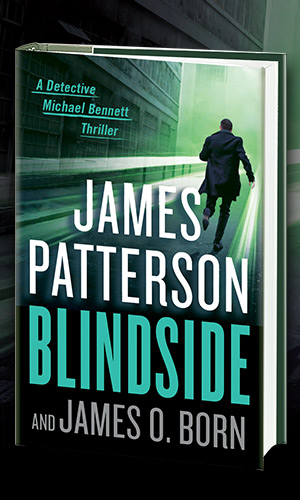 tk
New Baby-Sitters!
Kristy, Mary-Anne, Claudia, Stacey, and Dawn are back! Okay, thanks to the popularity of The Baby-Sitters Club books, they never went anywhere (and even got new audiobooks narrated by Elle Fanning and one of my all time favorite narrators Bahni Turpin), but now they're getting a Netflix adaptation and we have the first look at the cast!
Volume Of Octavia Butler's Work
Library of America publishers are working on a volume of Octavia Butler's work to release in 2021, edited by Nisi Shawl and Gerry Canavan. The collection will include "novels Kindred and Fledgling, the contents of her collection Bloodchild and Other Stories, as well as a handful of other short stories." And it's just the beginning: they plan on publishing a new volume every year or two to end up with four volumes of Butler's work. Here for all of it!
Sneaky, Sneaky
In a plan to fight censorship around the world, Reporters Without Borders and Blockworks have created a library inside the game Minecraft with hundreds of virtual books that contain articles that are censored/banned around the world by governments. Now, no one tell those governments about the game.