Sponsored by our $50 Barnes and Noble giveaway! Enter here!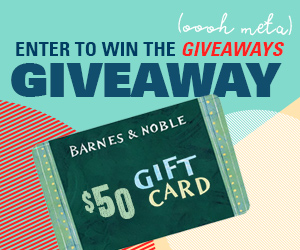 We're giving away a $50 gift card to Barnes and Noble to one lucky reader. Enter here (and don't forget to send us pics of your book stack if you win!).
We're taking Friday the 13th and Women's History Month and smushing them together for this very special edition of True Story. What does Friday the 13th mean to you! Creepy, unlucky, potentially gross things? Also POWER and the supernatural. Those are the themes of this week's books! Enjoy.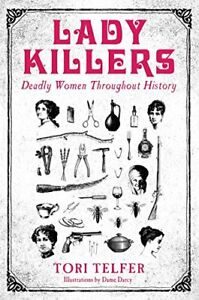 Lady Killers: Deadly Women Throughout History by Tori Telfer. Woman serial killers may not be as well known, but that doesn't mean they don't exist. Telfer, who wrote a "Lady Killers" series on Jezebel, profiles fourteen women, including Nannie Doss, Erzsébet Báthory, and Kate Bender, and looks into why even when women do horrific things, they tend not to be seen as a threat (hint: it's sexism).
Infamous Lady: The True Story of Countess Erzsébet Báthory by Kimberly L. Craft. Right, so speaking of Báthory, have you ever wondered what's actually true about her absolutely terrifying life story? Craft offers a biography I am extremely interested in, as she looks through letters, documents, and trial transcripts to try and separate fact from fiction (something very much applauded among nonfictionites!). Read this and then "actually" your friends when they inevitably bring up this 16th-century Hungarian countess in casual conversation.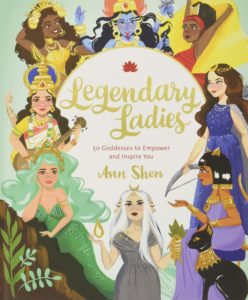 Legendary Ladies: 50 Goddesses to Empower and Inspire You by Ann Shen. Friday the 13th doesn't have to be all scary! Although some of these goddesses are (lookin' at you, Kali), albeit in an awesome way. Shen also did Bad Girls Throughout History, and has really cornered the market on beautifully illustrated anthologies of ladies. Here she takes you through goddess mythology, including the Chinese deity Mazu, Hopi and Navajo goddess Spider Woman, and Greek goddess Tyche.
Basic Witches: How to Summon Success, Banish Drama, and Raise Hell with Your Coven by Jaya Saxena and Jess Zimmerman. Yeah, like we're getting through this list without a witch book. Witches: so hot right now. If you're interested in an easy how-to sort of guide, this is it. It mixes things like "Our Favorite Pop Culture Witches" with "How to Clothe Yourself in Literal Darkness" and "A Collaborative Ritual to Deepen Friendship."
As always, you can find me on Twitter @itsalicetime and co-hosting the For Real podcast with Kim here at Book Riot. Until next time! Enjoy those facts, fellow nerds.