Sponsored by our $50 Barnes and Noble giveaway! Enter here!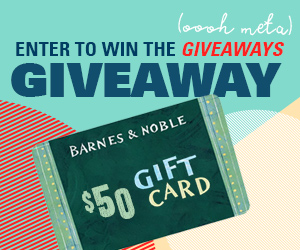 We're giving away a $50 gift card to Barnes and Noble to one lucky reader. Enter here (and don't forget to send us pics of your book stack if you win!).
Hola Audiophiles! How is everyone holding up?? I hope you're all managing to stay healthy or have the resources and support systems to cope if you aren't. While I hope it doesn't come to this, at least there are a whole bunch of audiobooks for you to take solace in if you find yourself stuck at home. Wash those hands and get plenty of rest!
Ready? Let's audio.
---
New Releases – March 10 (publisher descriptions in quotes)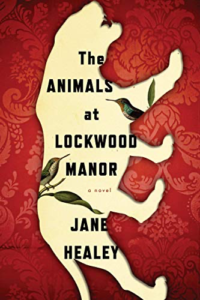 The Animals of Lockwood Manor by Jane Healey, narrated by Sarah Lambie – I think I knew and then forgot that so much art survives today because museums in England (and I believe Europe and the US) relocated entire collections to keep them safe from the bombings during World War II. In this work of historical fiction set in August 1939, Hetty Cartwright lands a job looking over one such collection of stuffed animals when it's moved from London to a decaying mansion in the countryside. The manor's owner is a tyrant, his daughter is unstable and haunted, and the animals keep disappearing and reappearing in disconcerting places. Well okay then!
Narrator Note: I know next to nothing about Sarah Lambie but do know this: she's an English actress and has the most deliciously haunting voice in this performance.
Good Citizens Need Not Fear by Maria Reva, narrated by Allen Lewis Rickman, Kathleen Gati, David Pittu, Yelena Shmulenson, and Ilyana Kadushin – This book reminds me a lot of Tim Murphy's Christodora. These stories mostly take place in and around a single crumbling apartment building in Ukraine in the chaotic years leading up to and following the fall of the Soviet Union. There are nine narratives in total that weave together in some darkly comic and surprisingly tender ways.
Narrator Note: SO glad they went with an ensemble cast to really bring this motley crue of characters to life!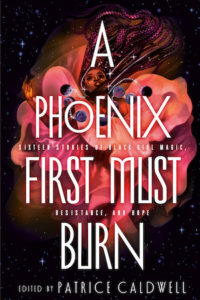 A Phoenix First Must Burn edited by Patrice Caldwell, narrated by York Whitaker – If you've been looking for more Black girl magic, look no further. Whew, this collection! Contributors include Elizabeth Acevedo, Dhonielle Clayton, L.L. McKinney, Ibi Zoboi, Justina Ireland, and more. Do yourself a big ol' favor and check out these gorgeous, imaginative stories that center Black women and gender nonconforming individuals through fantasy, science fiction, and magic.
Narrator Note: Another narrator I know little about but am excited to get to know! Listen to that sample; she gives me January LaVoy vibes but a tad more natural (and that's no shade, January just has a very big voice). I'm intrigued!
Most Likely by Sarah Watson, narrated by Christie Moreau – Ava, CJ, Jordan, and Martha have been besties since kindergarten, and one of them will be the first woman president of the United States (lolsobit'sokayI'mfinereallyIam). "This is the story of four best friends who have one another's backs through every new love, breakup, stumble, and success–proving that great friendships can help young women achieve anything…even a seat in the Oval Office."
Narrator Note: Christie Moreau also narrated Susannah Cahalan's The Great Pretender, which I've been meaning to get to as a huge fan of Brain on Fire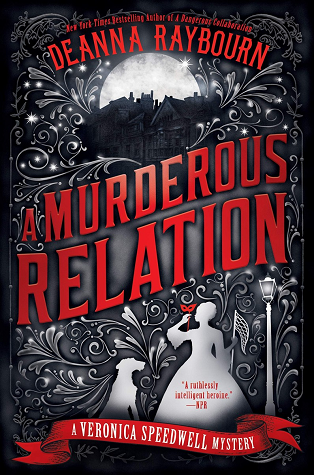 A Murderous Relation by Deanna Raybourn, narrated by Angele Masters – This is the fifth installment in the Veronica Speedwell series, a historical mystery series set in Victorian England that I'm SO glad I finally made time for last week. Veronica is one of my fave lady detectives- a whip smart, capable natural historian turned lady detective who studies butterflies and suffers no fools. A Murderous Relation involves a scandal with the royal family that must be avoided, but oh yeah: Jack the Ripper has also begun terrorizing London.
Narrator Note: If you've ever wondered what the phrase "and who asked you anyway?" would sound like if distilled down to one voice, WHOMP there it is. Perfect narration for Veronica's I-do-what-I-want confidence and smarts.
Latest Listens
No lie, I treated myself to some more of the Lady Sherlock series and am now on the Libby waitlist for book four! I just can't get enough of Charlotte's cake-loving quirk. I love me a lady spy!
I am the most excited that my hold for Maureen Johnson's Truly Devious has at last come in after a very long (I be inpatient, yo) twelve weeks. Stevie Bell takes a wild leap of faith and applies for entrance into the elusive Ellingham Academy, an exclusive boarding school in Vermont with a decades-old cold case involving the original owner's kidnapped (and long presumed dead) daughter. Steve is obsessed with true crime and solving mysteries, so much so that she'd made it her mission to find out what happened long ago. But once at Ellingham, things take a turn and someone winds up dead. That murder points to Truly Devious, the nameless villain from that very kidnapping.
Will report back next week!
From the Internets
Drumroll please: announcing the 2020 Audie Award winners!
Why it matters that Asian representation is growing in audiobooks
Do you love an ensemble cast? These audiobooks feature multiple cast members.
Over at the Riot
I've been saying I need to read more books with disabled representation, but have largely forgotten to include nonfiction in that goal; enter these five own voices audiobooks about women with chronic illnesses and disabilities.
5 great audiobooks narrated by Saskia Maarleveld, who has just the best name.
---
That's all I got today! Shoot me an email at vanessa@riotnewmedia.com with audiobook feedback & questions or find me on Twitter and the gram @buenosdiazsd. Sign up for the In The Club newsletter, peep the Read Harder podcast, and watch me booktube every Tuesday and Friday too!
Stay bad & bookish, my friends.
Vanessa