Sponsored by Amazon Publishing and Dean Koontz's upcoming title Devoted.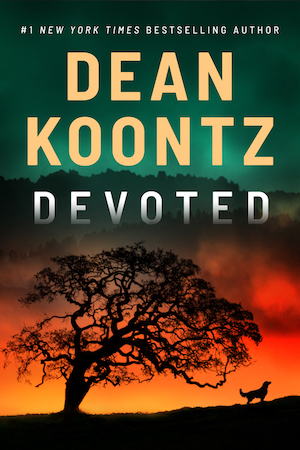 From Dean Koontz, the bestselling author and master of suspense, comes a new thriller about a terrifying threat to humanity and the singular compassion it will take to defeat it. Woody Bookman hasn't spoken a word in his eleven years of life. He believes a monstrous evil was behind his father's death and now threatens him and his mother. He's not alone in his thoughts, Kipp is a uniquely gifted dog who communicates like Woody does, without speaking. A special boy, an amazing dog, a desperate mother, and a man who is becoming an inhuman terror, pre-order Devoted today.
Welcome to another Thursday, readers! I am excited to share some book-related news with you, as usual. There are so many movie and television adaptations happening, it's amazing. I am one of those people who likes to read the book first, so I can compare it to its adaptation. My most recent adaptation watch was The Witcher. Looking forward to seeing Tormund in the second season!
Whatever you are doing or watching or reading this week, please remember to be kind to yourself and others. Thanks for subscribing, and I'll see you again on Monday! – xoxo, Liberty
Trivia question time! What Spanish author wrote more than 5000 novels? (Scroll to the bottom for the answer.)
Deals, Reals, and Squeals!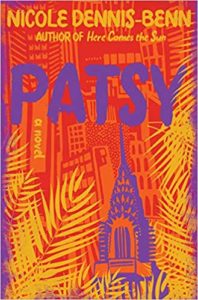 Here are the 2020 Lambda Literary Awards Finalists!
Tiffany D. Jackson announced a horror novel.
Riz Ahmed will star in and produce Netflix's adaptation of Exit West by Mohsin Hamid.
AMC is making Pantheon, an animated series based on Ken Liu's short fiction.
There's a new tabletop game based on Dune coming soon.
Lucy Alibar will pen the film adaptation of Where the Crawdads Sing by Delia Owens.
Book Riot Recommends
At Book Riot, I work on the New Books! email, the All the Books! podcast about new releases, and the Book Riot Insiders New Release Index. I am very fortunate to get to read a lot of upcoming titles, and learn about a lot of upcoming titles, and I'm delighted to share a couple with you each week so you can add them to your TBR! (It will now be books I loved on Mondays and books I'm excited to read on Thursdays. YAY, BOOKS!)
Excited to read: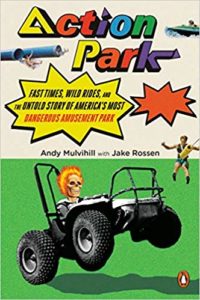 Action Park: Fast Times, Wild Rides, and the Untold Story of America's Most Dangerous Amusement Park by Andy Mulvihill and Jake Rossen
Despite the fact that I literally grew up across the street from an amusement park (and we heard lions roaring every morning at 5am, which is weird when you're in Maine), I detest going to parks and am terrified of rides. But I will read the hell out of a book about other people doing it! This is about a park in New Jersey in the 1980s that had the nicknames "Accident Park," "Class Action Park," and "Traction Park." I can feel my heart rate elevating just thinking about reading this book. BRING IT.
What I'm reading this week.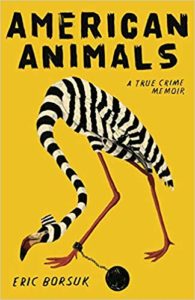 American Animals: A True Crime Memoir by Eric Borsuk
Mayhem: A Novel by Estelle Laure
The Last Thing You Surrender: A Novel of World War II by Leonard Pitts Jr.
Not a Gentleman's Work: The Untold Story of a Gruesome Murder at Sea and the Long Road to Truth by Gerard Koeppel
The Silence of the White City by Eva García Sáenz
And this is funny.
Song stuck in my head:
"Everyone Knows Juanita" by Gael García Bernal
Trivia answer: Corín Tellado.
You made it to the bottom! High five. Thanks for reading! – xo, L