Sponsored by our $50 Barnes and Noble giveaway! Enter here!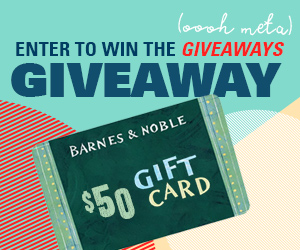 We're giving away a $50 gift card to Barnes and Noble to one lucky reader. Enter here (and don't forget to send us pics of your book stack if you win!).
Welcome to In The Club, a newsletter of resources to keep your book group well-met, well-read, and well-fed. This week we're getting speculative! I have a collection of books with major convo potential plus a delicious recipe for book club snacking that I have made more times than is respectable in a two week span. Long live cumin, butter, and books!
To the club!!
---
Nibbles and Sips
Today's snackage has nothing to do with spec fic but is delightfully simple, convenient, and tasty AF. My dear friend Nusrah and fellow Rioter recently made these for me and I'm obsessed!
The gist of the prep process is very similar to the one here, but the Nusrah Special filling is made of finely shredded chicken that's been mixed with chopped onions (a whole or half, up to you) that have been softened with about a tablespoon of butter, then seasoned with salt, pepper, and a very precise F#%! Ton of cumin (ymmv here). That whole shebang is then mixed with a couple of teaspoons of flour and 1/4 cup of milk or cream to thicken. Stuff inside that puff pastry (use that recipe for reference), top with an egg wash and sesame seeds and BAM! It's a party in your mouth.
The beauty of this is that it's easy to make in bulk, you can make it all ahead, and even freeze the puffs for later. Now back to the books!
Allow Me to Speculate
Before I started working in books, I overheard some colleagues discussing the casting of a live-action Disney remake. One of them suggested that the idea of a Black Ariel really put her off because it "just didn't make sense, the original Ariel was white!" I said, "You mean the made-up fish girl? That one?" Reader, it took all my self control not to hit her with all the Spanish curses.
We unfortunately hear this all the time. Dragons, mermaids, and aliens: no problem! But throw in a person of color or the faintest suggestion of queerness in those same made-up worlds and everyone's like "NUH-UH!!" I thought back to that frustrating conversation while reading the first book in my list of suggestions below; in that book's introduction, editor Patrice Caldwell looks back on her life as a reader and asks a question so many of us have asked people from marginalized communities: why don't Black people exist in speculative worlds?!
So today we're going to dive into some reads where queer characters and people of color do indeed get to exist in made-up and near-future worlds of their making.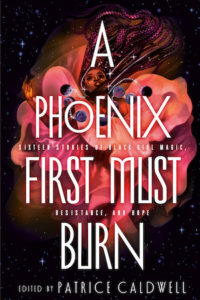 A Phoenix First Must Burn edited by Patrice Caldwell – The contributors in this collection are just so ridiculously good: Elizabeth Acevedo, Dhonielle Clayton, L.L. McKinney, Ibi Zoboi, Justina Ireland, and that's not even the whole list! Do yourself a favor and check out these gorgeous, imaginative stories that center Black women and gender nonconforming individuals through fantasy, science fiction, and magic.
Her Body and Other Parties by Carmen Maria Machado – I feel like Carmen Maria Machado has figured out a way to bottle the essences of science fiction, fantasy, erotica, and horror, and she keeps them stored in an apothecary cabinet in her queer auntie bruja lair. Her literary superpower lies in a potion she brews from a bespoke blend of those essences that she sips slowly under the eerie glow of a blood moon. I know, I'm being extra, but read this collection of stories then come back and tell me I'm wrong. Go ahead, I'll wait.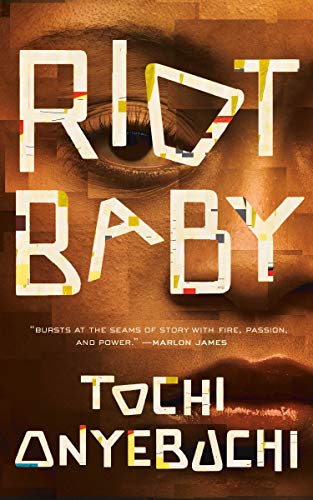 Riot Baby by Tochi Onyebuchi – The book opens in Compton, and young Ella has a gift (curse?) that allows her to see events that haven't happened—some good, some horrible and tragic. Her younger brother Kev is born in the middle of the riots that explode in the wake of the Rodney King decision, and their family relocates to New York in an effort to escape the violence. Years later, Ella's powers have grown stronger and less predictable while life in New York has proven no less dangerous than LA; when Kev is incarcerated for the crime of being Black, Ella must decide what to do with the powers she possesses. Let me tell you: this novella is perfect proof that a book does not have to be long to slap you in the face.
Suggestion Section
When I see a post on celebrity book clubs these days, I expect the predictable Oprah-Reese-Emma-Jenna roundup. This piece does include Oprah, sure, but it proved me wrong with the rest of the names who are ALL people of color. Ok then!
Related: Singer Amerie (please tell me I'm not the only one singing Na, na, na, na, na, oh!??) is a contributor in A Phoenix First Must Burn!
We have a few giveaways going for books that would be great for book club!
Spirit Run by Noé Álvarez is a debut memoir about the son of working-class Mexican immigrants who fled a life of labor in fruit-packing plants to run a 6,000 mile Native American marathon from Canada to Guatemala.
Jennifer Rosner's The Yellow Bird Sings is historical fiction set in Poland during WWII about a mother and daughter who flee their home when Nazis begin rounding up Jews, inspired by the true stories of Jewish children hidden during World War II.
My Dark Vanessa was an Oprah's Book Club Pick, and then it wasn't.
On joining a multi-generational one book club
---
Thanks for hanging with me today! Shoot me an email at vanessa@riotnewmedia.com with your burning book club questions or find me on Twitter and the gram @buenosdiazsd. Sign up for the Audiobooks newsletter, get it on the Read Harder podcast, and watch me booktube every Tuesday and Friday too.
Stay bad & bookish, my friends.
Vanessa
More Resources:
– Our Book Group In A Box guide
– List your group on the Book Group Resources page