Sponsored by Penguin Teen.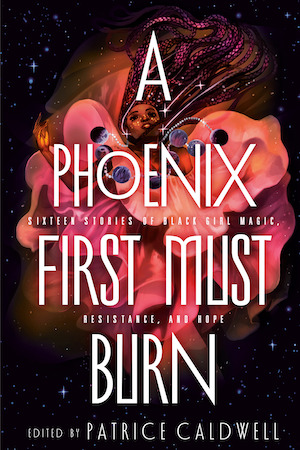 Sixteen tales by bestselling and award-winning authors that explore the Black experience through fantasy, science fiction, and magic. Evoking Beyoncé's Lemonade for a teen audience, these authors who are truly Octavia Butler's heirs, have woven worlds to create a stunning narrative that centers Black women and gender nonconforming individuals. Filled with stories of love and betrayal, strength and resistance, this collection contains an array of complex and true-to-life characters in which you cannot help but see yourself reflected. Witches and scientists, sisters and lovers, priestesses and rebels: the heroines of A Phoenix First Must Burn shine brightly. You will never forget them.
Hey YA Readers!
Sharifah here again! Kelly will be back soon but, in the meantime, let's peep the latest in YA news, and topple that TBR with some of the great new books hitting shelves this week.
YA Book News
Here's what's up from this week's YA news.
New YA Book Releases
Look out for these books on the shelves this week.
28 Days by David Safier
Harley In The Sky by Akemi Dawn Bowman
Most Likely by Sarah Watson
The Small Crimes of Tiffany Templeton by Richard Fifield
Spindle and Dagger by J. Anderson Coats
Stamped: Racism, Antiracism, and You by Jason Reynolds, Ibram X. Kendi
The Survivor by Bridget Tyler
The Vinyl Underground by Rob Rufus
We Are All His Creatures: Tales of PT Barnum, Greatest Showman by Deborah Noyes
When You Were Everything by Ashley Woodfolk
This Week at Book Riot
Don't miss the great talk over on Book Riot this week about YA, either.
---
Thanks for hanging out! You can find me on Instagram at @szainabwilliams.