Sponsored by Flatiron Books, publisher of The Yellow Bird Sings by Jennifer Rosner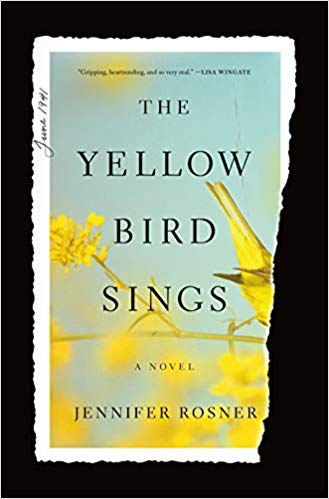 In Poland, as World War II rages, a mother hides with her young daughter, a musical prodigy whose slightest sound may cost them their lives. Inspired by the true stories of Jewish children hidden during World War II, Jennifer Rosner's debut is a breathtaking novel about the unbreakable bond between a mother and a daughter. Beautiful and riveting, The Yellow Bird Sings is a testament to the triumph of hope—a whispered story, a bird's song—in even the darkest of times.
Welcome to Check Your Shelf! This is your guide to help librarians like you up your game when it comes to doing your job (& rocking it).
PLA was very interesting, and car problems made getting back home a little too interesting. But I'm back now, so let's jump into some more library stuff!
---
Collection Development Corner
Publishing News
New & Upcoming Titles
What Your Patrons Are Hearing About
RA/Genre Resources
On the Riot
---
All Things Comics
On the Riot
---
Audiophilia
On the Riot
---
Book Lists, Book Lists, Book Lists
Children/Teens
Adults
On the Riot
---
Level Up (Library Reads)
Do you take part in LibraryReads, the monthly list of best books selected by librarians only? We've made it easy for you to find eligible diverse titles to nominate. Kelly Jensen created a database of upcoming diverse books that anyone can edit, and Nora Rawlins of Early Word is doing the same, as well as including information about series, vendors, and publisher buzz.
Catch you on Friday!
Katie McLain Horner, @kt_librarylady on Twitter.