Sponsored by Blindside by James Patterson.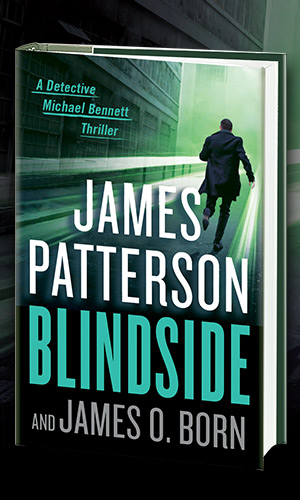 The mayor of New York's daughter is missing. Detective Michael Bennett's son is in prison. The two strike a deal. Bennett and the mayor have always had a tense relationship, but now the mayor sees in Bennett a discreet investigator with family worries of his own. The detective leaps into the case and finds himself at the center of a dangerous triangle anchored by the NYPD, the FBI, and a transnational criminal organization. Michael Bennett is an honorable man, but when the lives of innocents are at stake, honor has to take a back seat. Survival comes first.
Welcome to Read This Book, a weekly newsletter where I recommend one book that I think you absolutely must read. The books will vary across genre and age category to include new releases, backlist titles, and classics. If you're ready to explode your TBR, buckle up!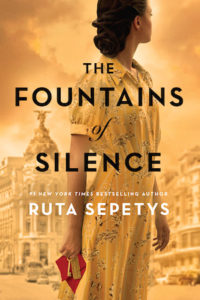 This week's book is The Fountains of Silence by Ruta Sepetys.
Content warning: child death, some violence
I've been a big fan of Ruta Sepetys since I read her debut, Between Shades of Gray, which is about Stalin's deportation and imprisonment of thousands of people from the Baltics during WWII. Sepetys writes wonderfully detailed historical fiction that is marketed as YA, but has lots of crossover appeal for adult readers. Her latest book, set in 1957 Madrid, did not disappoint!
Daniel Matheson is the son of a Dallas oil baron and a Spanish mother. When he graduates from high school, his parents take him to Spain, where's he's eager to spend his summer photographing the "real" Spain. That is not a simple task, as he learns when he tangles with the Guardia Civil on his first day. But it's not until Daniel befriends Ana, a maid working at his hotel, that he begins to understand all that the country suffered the Civil War, and the deep wounds that have not been healed under Francisco Franco's rule.
"When you discover the truth, you must speak it aloud and help others to do the same…Truth breaks the chains of silence. It sets us all free."
This is a marvelous book with so many fascinating political and personal layers. Although most of the book is from Daniel's outsider perspective, Sepetys uses multiple points of view to show the wide-ranging effect of war, violence, censorship, loss of freedom, and poverty on the people of Spain. This is a complicated history, and Sepetys doesn't shy away from demonstrating how American influence enabled Franco's hold on Spain, including snippets of primary resources in between chapters. Among the many injustices of the period, she anchors this story around the scandal of Catholic charities stealing infants from families with Republican ties and adopting them out to more suitable (and wealthier) families at home and abroad. This is a book with fascinating, varied characters who are struggling to survive the best they can under a tremendous burden of silence–and the possibilities that open up to them when they finally are allowed to speak the truth. I particularly enjoyed how Sepetys takes this book from 1957 to 1975, giving readers a unique perspective on the lasting impact of Franco on Spain. It's a must-read for historical fiction fans!
Happy reading!
–Tirzah
Find me on Book Riot, the Insiders Read Harder podcast, All the Books, and Twitter.
If someone forwarded this newsletter to you, click here to subscribe.