Sponsored by Book Marks: A Reading Tracker.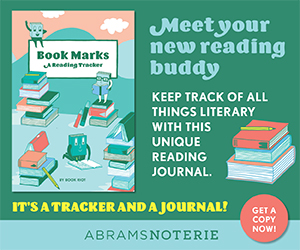 Meet your new reading buddy: an all-in-one spot to record everything and anything book related. Inspired by bullet journaling, Book Marks offers ideas for setting up a multitude of book tracking pages with a mix of fill-in prompts, charts, lists, and plenty of dot-grid pages to customize. To help expand your literary horizons, the journal also includes a section of recommended reading lists compiled by Book Riot. Use Book Marks to jot down what you're currently reading, what's on your nightstand, your favorite quotes, new vocabulary words, memorable characters, your reviews of recent reads, and more. A clever bonus: the back flap has a punch-out bookmark!
We're closing out Black History Month with some awesome reads to carry you into the rest of the year. We've got singers, we've got mathematicians, we've got chess players! No matter what your interest (as long as it's one of those three), you're covered this week!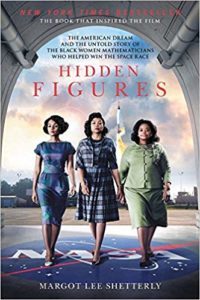 Hidden Figures: The American Dream and the Untold Story of the Black Women Who Helped Win the Space Race by Margot Lee Shetterly. You've seen the movie. Probably. Now read the book! Central figure Katherine Johnson died this week at 101 (someone on Twitter said a very fun math thing about this). This book has history, it has tragedy, it has triumph, it shines a light on the previously overlooked and unsung genius women who helped get us into space. Check it out!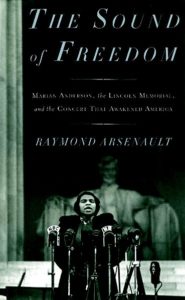 The Sound of Freedom: Marian Anderson, the Lincoln Memorial, and the Concert That Awakened America by Raymond Arsenault. Let's talk real quick about Marian Anderson. She was the first Black person to perform at the Metropolitan Opera in NYC. Not the first Black American; the first Black person from ANY country. Opera is an incredibly international art form, and the Met is the best opera house in the country, so the fact their first Black performer only got onto the stage in 1955 is shameful. But years before that, Anderson, roundly acclaimed as an amazing singer, was refused permission by the Daughters of the American Revolution to sing to an integrated audience in Constitution Hall in Washington, DC. So Eleanor and Franklin Roosevelt worked with her on an alternative solution: she instead performed on the steps of the Lincoln Memorial on Easter Sunday, 1939. This book tells that story.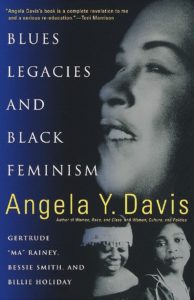 Blues Legacies and Black Feminism: Gertrude "Ma" Rainey, Bessie Smith, and Billie Holiday by Angela Y. Davis. Davis looks at three blues singers who seriously impacted the genre and provides "the historical, social, and political contexts with which to reinterpret the performances and lyrics… Davis demonstrates how the roots of the blues extend beyond a musical tradition to serve as a consciousness-raising vehicle for American social memory." Pull up Spotify or your music app of choice and make this book an awesome multimedia experience.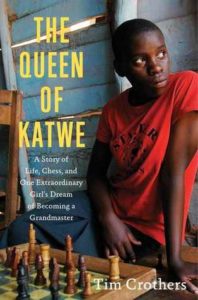 The Queen of Katwe: A Story of Life, Chess, and One Extraordinary Girl's Dream of Becoming a Grandmaster by Tim Crothers. Phiona Mutesi grew up in a slum called Katwe in Uganda, selling maize in a street market. She discovered an after-school program about chess and by age 11, she was her country's junior chess champion. As a teenager, she flew to Siberia in her quest to become a grandmaster.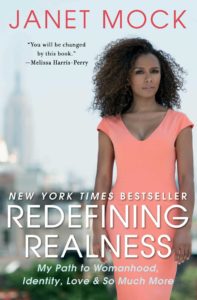 Redefining Realness: My Path to Womanhood, Identity, Love & So Much More by Janet Mock. Transgender rights activist Mock's first book describes her life from her childhood in Hawaii, her work in the sex industry to pay for her own hormone therapy, her career at People magazine, and her relationship with later-husband Aaron Tredwell. Redefining Realness won the Stonewall Book Award and was a finalist for the Lambda Literary Award.
That's it for new releases this week! You can find me on Twitter at itsalicetime and co-hosting the For Real podcast with Kim here at Book Riot. Until next time! Enjoy those facts, fellow nerds.