Sponsored by Book Marks: A Reading Tracker.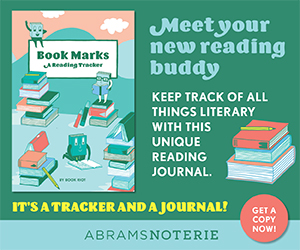 Meet your new reading buddy: an all-in-one spot to record everything and anything book related. Inspired by bullet journaling, Book Marks offers ideas for setting up a multitude of book tracking pages with a mix of fill-in prompts, charts, lists, and plenty of dot-grid pages to customize. To help expand your literary horizons, the journal also includes a section of recommended reading lists compiled by Book Riot. Use Book Marks to jot down what you're currently reading, what's on your nightstand, your favorite quotes, new vocabulary words, memorable characters, your reviews of recent reads, and more. A clever bonus: the back flap has a punch-out bookmark!
The onslaught is upon us! Here are some of the new nonfiction books JUST RELEASED. Go get 'em.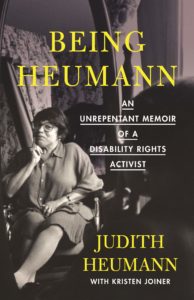 Being Heumann: An Unrepentant Memoir of a Disability Rights Activist by Judith Heumann with Kristen Joiner. From Brooklyn to San Francisco to Washington D.C., Judith Heumann's memoir tells the story of how she became one of the most influential disability rights activists in the U.S., and how her resistance to exclusion "invites readers to imagine and make real a world in which we all belong."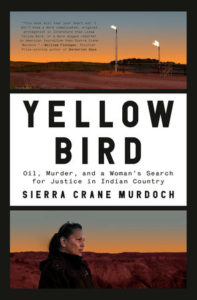 Yellow Bird: Oil, Murder, and a Woman's Search for Justice in Indian Country by Sierra Crane Murdoch. Named one of the most anticipated books by the Chicago Tribune, Book Riot, and many others, Yellow Bird tells "the gripping true story of a murder on an Indian reservation, and the unforgettable Arikara woman who becomes obsessed with solving it." If you love literary journalism, here's one for your list.
Minor Feelings: An Asian American Reckoning by Cathy Park Hong. A "ruthlessly honest, emotionally charged, and utterly original exploration of Asian American consciousness and the struggle to be human." This book immediately made the top of my TBR list when I saw that Claudia Rankine said "to read this book is to become more human" (yes, that is the blurb at the top of the cover). But DANG, that's a good blurb. I keep wanting to say "this book is on fire" (see: cover, again) but it is legit one 2020 release you need to add to your pile.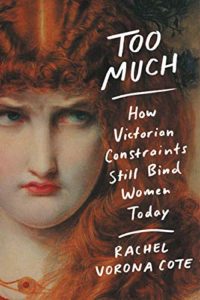 Too Much: How Victorian Constraints Still Bind Women Today by Rachel Vorona Cote. Do you love Victorian literature? Do you love FEMINISM? Do you love pre-Raphaelite-esque covers of unhappy red-headed women side-eyeing the title? Then oh man. Rachel Vorona Cote looks into the idea of women being seen as "too much," in the vein of Anne Helen Petersen's Too Fat, Too Slutty, Too Loud. But with more Victorian elements! Petersen said "Cote combines the precision and wonder of the historian with the deft, accessible touch of the ex-academic."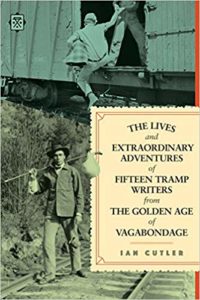 The Lives and Extraordinary Adventures of Fifteen Tramp Writers from the Golden Age of Vagabondage by Ian Cutler. Yeah, like I'm not including this one. It uses "the Golden Age of Vagabondage" in the MAIN TITLE. "The combined events of the end of the American Civil War in 1865, the first transcontinental railroad opening in 1869, and the financial crash of 1873, found large numbers―including thousands of former soldiers well used to an outdoor life and tramping―thrown into a transient life and forced to roam the continent." Author Cutler takes their writings and stories and distills them into 15 tales of a mostly untold part of American culture.
Backlist Recs
Looking for some backlist-but-related reads to these new releases? Check out:
In My Own Moccasins by Helen Knott. Knott's memoir of "addiction, intergenerational trauma, and the wounds brought on by sexual violence. It is also the story of sisterhood, the power of ceremony, the love of family, and the possibility of redemption." Knott is a Dane Zaa and Nehiyah woman, and a large part of the book is her move towards embracing her culture's spiritual practices as a method of healing.
Beyoncé in Formation: Remixing Black Feminism by Omise'eke Natasha Tinsley. Called a "mixtape memoir," the title is based on Tinsley's undergraduate course "Beyoncé Feminism, Rihanna Womanism," and reflects on cultural lessons derived from Beyoncé's album Lemonade, mixed in with her own past.
That's it for new releases this week! You can find me on Twitter at itsalicetime and co-hosting the For Real podcast with Kim here at Book Riot. See you on Friday!