Sponsored by Book Marks: A Reading Tracker.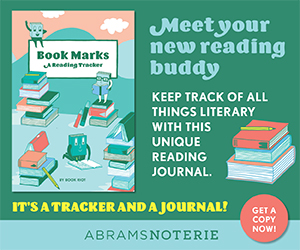 Meet your new reading buddy: an all-in-one spot to record everything and anything book related. Inspired by bullet journaling, Book Marks offers ideas for setting up a multitude of book tracking pages with a mix of fill-in prompts, charts, lists, and plenty of dot-grid pages to customize. To help expand your literary horizons, the journal also includes a section of recommended reading lists compiled by Book Riot. Use Book Marks to jot down what you're currently reading, what's on your nightstand, your favorite quotes, new vocabulary words, memorable characters, your reviews of recent reads, and more. A clever bonus: the back flap has a punch-out bookmark!
It's the last week of February, folks. Anybody doing anything for Leap Day? It's a Saturday, so there must be some fun happening around the world. I don't actually know what it is that people do on Leap Day, but I know there's a romcom (which I haven't seen) about it? Anyway, let's talk books.
News and Useful Links
Since last we spoke, the Independent Ethics Audit requested by RWA was completed and the company involved released their report. You can dig all you want into the longer documents, but there's also an executive report.
Book Riot contributor Carole V. Bell wrote this great article about Black historical romance for Shondaland! How cool is that?
Kickstart Suzanne Brockmann's new project! This is a great thread about the story and the people involved.
And a reminder that the #RomanceClass Taal Relief Bundle is still available for purchase.
Do you want to see a 1981 Harlequin commercial? I think you do.
Jennifer Prokop wrote a great article for Kirkus about Johanna Lindsey and how we—and the world—look at and talk about romance authors.
…Which is a great lead-in to this AITA that has so much of the internet screaming to throw the whole man away.
This is only sort of romance adjacent, but I know a lot of us romance readers are also fans of "transformative works" as the scholars call them, and this is a fascinating look at what today would be called fanfiction.
Deals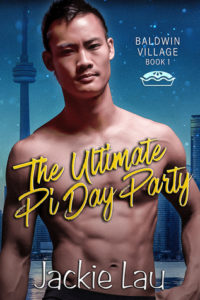 It's still February, but if you're gearing up for March, you can get The Ultimate Pi Day Party for free! Jackie Lau is one of my favorite contemporary authors right now, and her Baldwin Village books are so delightful, full of fun, puns, and food. So much food. This one also has math jokes, so if you're looking to expand your holiday reading, have at this one before March 14 happens and you're out of luck.
Black History Highlight
Here's another good BGSU Pop Culture Library thread on Black romance, this time about author Chassie West, who wrote romance and occasionally wrote in other genres. (She was even one of the Carolyn Keenes!) She wrote some romances featuring Black characters, and many more with white characters. She started out writing YA, but then went on to publish Unforgivable, the first adult romance by a Black author with Black main characters, for Silhouette.
Recs
You ever have an author on your radar so long, you're sure you've had to have read one of her books? That's what happens anytime I hear Kristen Callihan's name. I can pull up clear images of the covers of some of her books, some of which I've owned for more than half a decade. But now I actually do have to go back and read them all, because I made a rookie mistake: I checked out the first two books in the VIP series from the library. And they have holds on them. So I had to read them instead of waiting until the day they were due and renewing them.
So I read them. Back to back. In three days. And I hate that I don't have the next one.
The first book in the series has one of my favorite Meet Disasters. A drunk man carves his way through Liberty's lawn in the middle of the night, and she sprays him with the hose. They develop an antagonistic relationship that gradually becomes a reluctant friendship when it turns out he's renting the house across the street, but he doesn't immediately tell her that he's the lead singer of one of the biggest rock bands in the world. He's recovering from trauma from his friend and fellow band member attempting suicide, and is also afraid of his relationship with Libby turning into something different from what it's become.
There's a lot more to this story, but Killian and Liberty have a love story for the ages that also includes a good look at what fame means and who wants to live in the limelight. It's also where we're introduced to Scottie, one of the protagonists of Managed, which is tropetonite city. I'm talking grumpy-sunshine, sharing a bed, I-cuddled-with-this-guy-on-a-plane-and-turns-out-he's-sort-of-my-boss tropetonite. (Plus another one that I want you to discover for yourself.) But definitely start with Idol.
There's a lot of content that informs the rest of the series and how the protagonists act (and in Managed's case, how one of the protagonists is reacted towards), and you'll be able to get through the other books without it, but be better off with the formative knowledge. There's also a third book, Fall, about Jax, the band's lead guitarist and said suicidal friend, which I hope to get my hands on soon. A fourth book lives on Goodreads but the release date says 2019 so we'll see what happens with that one.
CW: discussion of suicide, mention of clinical depression and recovery, drunk driving, death by drunk driver, sexual harassment and non-rape sexual assault on the page.
If you like this kind of book/series, might I point you towards: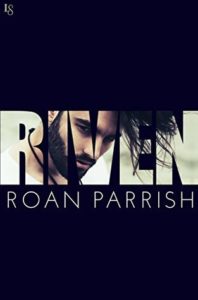 Riven by Roan Parrish
Feels Like Summer by Six de los Reyes
Listen to Me by Kristen Proby
One True Pairing by Cathy Yardley
Trade Me by Courtney Milan
Syncopation by Anna Zabo
Intercepted by Alexa Martin
Flashed by Zoey Castile
(These are all tagged "famous flings" on my Goodreads account, where I'm trying to do better at categorizing by trope.)
What are you reading this week?
As usual, catch me on Twitter @jessisreading or Instagram @jess_is_reading, or send me an email at wheninromance@bookriot.com if you've got feedback, bookrecs, or just want to say hi!