Sponsored by Mariner Books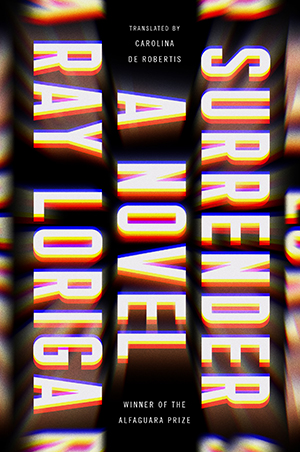 From award-winning Spanish author Ray Loriga comes a dystopian novel about authority, manipulation, and the disappearance of privacy that "calls to mind The Handmaid's Tale by Margaret Atwood [and] Blindness by José Saramago" (Alfaguara Prize Winner Citation). In a society in which everything private is public, the most chilling portent of our future emerges. Surrender is an urgent novel about dignity and rebellion and the lengths we go to preserve love, hope, and humanity.
Happy Tuesday, shipmates! And you know what that means–it's time to load up the book cannon with black powder and fire off a broadside of new releases. It's Alex with some books you might want to check out and some news from the last few days.
Two things to make you smile for Tuesday:
Thanks to Twitter, I learned that Lee Pace has a farm and does selfies with his chickens.
And my favorite science diagram that looks like a shitpost of the week.
New Releases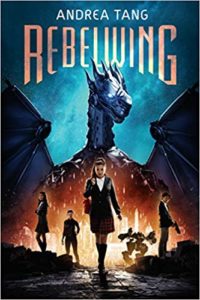 Rebelwing by Andrea Tang – Prudence Wu, a prep school student who makes money on the side selling banned media across the border into a country ruled by an evil corporation, thought her life couldn't get more complicated. Then one of her smuggling deals goes wrong. Then she gets rescued from it by a cybernetic dragon, which is her government's major weapon in the coming war with the evil corporation. Then it turns out that the dragon's imprinted on her.
Finna by Nino Cripri – I cannot summarise better than this: "When an elderly customer at a Swedish big box furniture store ― but not that one ― slips through a portal to another dimension, it's up to two minimum-wage employees to track her across the multiverse and protect their company's bottom line." There's carnivorous furniture and multi-dimensional swashbuckling to be had. (Full disclosure: Nino and I share an agent.)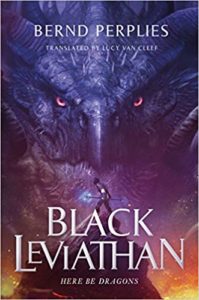 Black Leviathan by Bernd Perplies, translated by Lucy Van Cleef – If you replaced the white whale of Moby Dick with a black dragon and the Pequod with an air ship that hunted him through the cloud seas, you'd end up with this book. Do you really need to know more?
Carved From Stone and Dream by T. Frohock – During the Spanish Civil War, members of Los Nefilim, who wield music and light in the supernatural war between angels and daimons, are on the run for the French border with the Nationalists at their heels. As the angelic forces try to survive in the Pyrenees, Diago, who comes from both angelic and daimonic descent, must choose between saving his family and betraying Los Nefilim.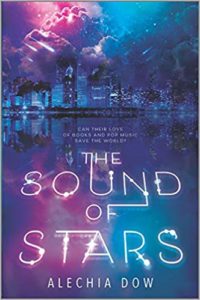 The Sound of Stars by Alechia Dow – A misunderstanding between humans and invading aliens has killed one-third of earth's population dead. The survivors in the alien-controlled cities are not allowed to express emotion, and music and books have been made illegal. Seventeen-year-old Ellie breaks the rules by keeping a secret library. Lab-created M0R1S should be turning Ellie in for her crime, but instead finds himself drawn to the art… and her. Together they embark on a perilous journey with a bag of books and a collection of their favorite albums.
The Hidden Girl and Other Stories by Ken Liu – A collection of seventeen short stories (sixteen reprints and one brand-new novella) from one of the best short story writers currently out there.
News and Views
Congratulations to the 2019 Nebula Award finalists!
Drew Williams and Arkady Martine talk about crafting space opera
I Went to Hogwarts for Seven Years and Did Not Learn Math or Spelling, and Now I Can't Get a Job
Tangentially related and written by Silvia Moreno-Garcia: The Girl in the Mansion: How Gothic Romances Became Domestic Noirs
The best part of Avatar: The Last Airbender was its villains.
Exploring Disney World's Star Wars: Galaxy's Edge
Seven new characters cast for The Witcher's next season
Physics undergrads did the math on how long it would take to fill the Enterprise with tribbles.
A new method for searching for exoplanets, which involves observing disturbances of the star's aurora, has yielded its first find!
On Book Riot
If you're in Canada, you've got until 11:45 PM tonight to enter this giveaway for a copy of Of Curses and Kisses.
Sci-fi Reads Based on Your Favorite Star Trek: The Next Generation Character
---
See you, space pirates. You can find all of the books recommended in this newsletter on a handy Goodreads shelf. If you'd like to know more about my secret plans to dominate the seas and skies, you can catch me over at my personal site.