Sponsored by Book Marks: A Reading Tracker.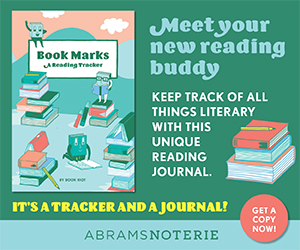 Meet your new reading buddy: an all-in-one spot to record everything and anything book related. Inspired by bullet journaling, Book Marks offers ideas for setting up a multitude of book tracking pages with a mix of fill-in prompts, charts, lists, and plenty of dot-grid pages to customize. To help expand your literary horizons, the journal also includes a section of recommended reading lists compiled by Book Riot. Use Book Marks to jot down what you're currently reading, what's on your nightstand, your favorite quotes, new vocabulary words, memorable characters, your reviews of recent reads, and more. A clever bonus: the back flap has a punch-out bookmark!
I'm pretty excited because after the holiday lull, we're starting to enter a time when there are a lot of really interesting books being published. Let's learn All the Facts for 2020! Here are some new releases this week:
American Sherlock: Murder, Forensics, and the Birth of American CSI by Kate Winkler Dawson. By the author of Death in the Air about the Great London Smog comes the story of Edward Oscar Heinrich, one of America's greatest and first forensic scientists, who had "an uncanny knack for finding clues, establishing evidence, and deducing answers with a skill that seemed almost supernatural."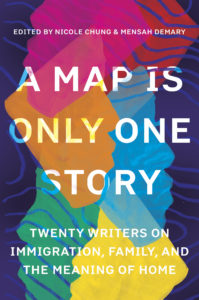 A Map Is Only One Story: Twenty Writers on Immigration, Family, and the Meaning of Home ed. by Nicole Chung and Menshah Demary. Humans have been immigrating since their beginning, which means the story of immigration is in our ancestral DNA. Everyone knows a story about migration, the search for home, and what it means to belong. In this anthology from Catapult, twenty writers from around the globe share their stories.
The Falcon Thief: A True Tale of Adventure, Treachery, and the Hunt for the Perfect Bird by Joshua Hammer. For those who like true crime but want to avoid murder, here's a classic tale of a bird thief and a wildlife detective determined to stop him.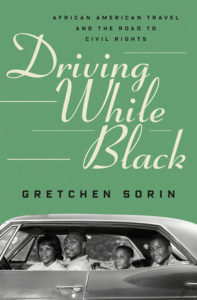 Driving While Black: African American Travel and the Road to Civil Rights by Gretchen Sorin. Historian Sorin highlights the importance of the car to the Civil Rights Movement. Black Americans' mobility was severely restricted due to enslavement, and with segregation and related laws and unstated policies, this continued into the 20th century. With the automobile came independence and possibility. Sorin highlights the Green Book, begun in 1936, which helped Black Americans take family vacations, go on road trips, and just travel with some assurance of where they would be welcome.
That's it for new release highlights! Again, there're a lot of great titles coming up in the next few months, so watch for this to hit your inbox every Wednesday. And don't forget to enter the Book Riot giveaway for Layla F. Saad's Me and White Supremacy! As always, you can find me talking history and books on Twitter @itsalicetime and cohosting the For Real podcast with former True Story runner @kimthedork.