Sponsored by Never Kiss a Duke by Megan Frampton, published by Avon Books.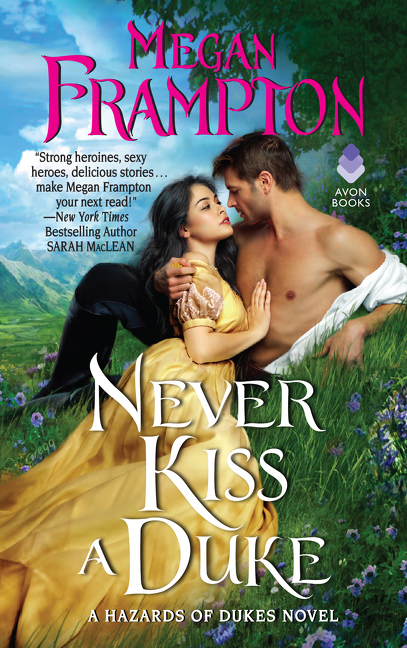 A disinherited duke and a former lady court much more than business in Megan Frampton's NEVER KISS A DUKE. Sebastian, Duke of Hasford, has a title, wealth, and plenty of rakish charm. Until he discovers the only thing that truly belongs to him is his charm. An accident of birth has turned him into plain Mr. de Silva. Now, Sebastian is flummoxed as to what to do with his life—until he stumbles into a gambling den owned by Miss Ivy, a most fascinating young lady, who hires him on the spot. Working with a boss has never seemed so enticing.
January has been ten thousand years long, but it's almost over. Almost. A bunch of good-looking books came out this week, so let's get to it.
Over on Book Riot
How good are you at optimizing your library holds?
Whether you read mostly physical books or need a way to lean your electronic reader of choice at the right angle to avoid neck pain, this is a great list of different hands-free reading aids.
If you have an everlasting love for Lara Jean Covey, these are fun!
Deals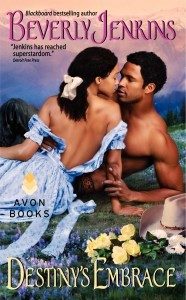 If you're making your way through Beverly Jenkins's backlist, the entire Destiny trilogy, starting with Destiny's Embrace, is 1.99 right now. These were the first Beverly Jenkins books I read, which led me to dig up years' worth of her backlist and read every new release. The Yates brothers and the women they fall in love with (and their extended families) are all delightful people, and I hope you take the chance to get to know them. Not only was this my first Jenkins, this was my first Reconstruction-era romance ever. I learned a lot.
New Books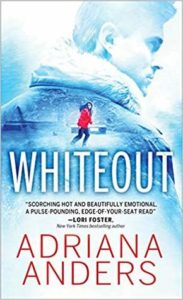 Whiteout
Adriana Anders
A chef and a scientist trapped on Antarctica after an attack on the research station where they both work. This is not only a romantic suspense novel, but it's between two people who don't particularly like each other (!!!) who are stuck together (!!!) and have to work together to survive the deadly tundra they've found themselves in. I might have to take a few weeks before I read this one, because I've been watching The Magicians and am just going to think about antarctic fox/fox sex if I read it too soon.
The Lord I Left
Scarlett Peckham
There's been this whole thing on Twitter recently about whether social media sells books, and I can tell you I know about this book because of this tweet. There's a minister who works with sex workers and "London's most notorious whipping governess" whatever that might mean. Not only is there snow, but there's a road trip. Scarlett writes lots of kinky sexytimes, so I'm sure this one will be no different.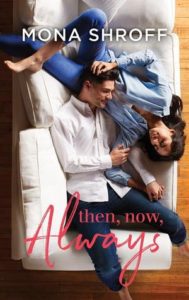 Then, Now, Always
Mona Schroff
This cover has been around for a while and I'm delighted every time I see it. I will say that if people never telling people they have children is a thing that doesn't work for you, don't read this one, as the whole premise is set around it. Maya is a successful lawyer who gets into some trouble and needs Sam, the father of her teenaged daughter. Like I said, he doesn't know he's a father, but comes back into Maya's life for him and Samantha, and to also help her with her legal troubles.
There were a lot of other books that came out this week. What are you picking up for the weekend?
As usual, catch me on Twitter @jessisreading or Instagram @jess_is_reading, or send me an email at wheninromance@bookriot.com if you've got feedback, bookrecs, or just want to say hi!