Sponsored by Forge Books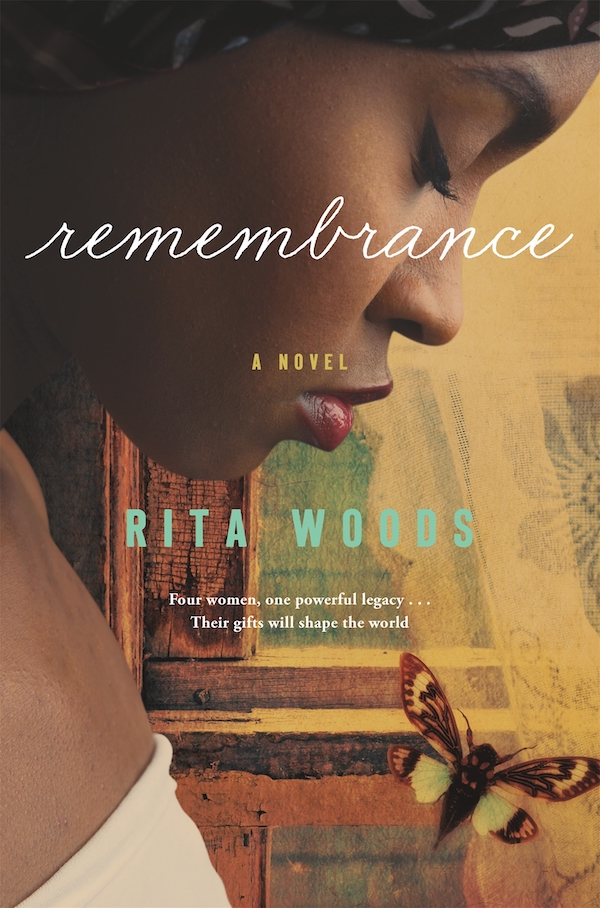 A rumor, a whisper passed in the fields. A hidden stop on the underground road to freedom, a safe haven protected by more than secrecy…if you can make it there. Ohio, present day. An elderly woman who is more than she seems warns against rising racism as a young woman grapples with her life. Haiti, 1791. When the slave Abigail is forced from her children to take her mistress to safety, she discovers New Orleans has its own powers.1857 New Orleans. Margot is sold just before her 18th birthday and her promised freedom. Desperate, she escapes and chases a whisper…
Welcome to In The Club, a newsletter of resources to keep your book group well-met, well-read, and well-fed.
Well, friends. You've probably all heard of the controversy surrounding American Dirt. I've been frustrated, hurt, baffled, angry, more angry, and crushingly disappointed, both for reasons that are probs fairly obvious and others more complicated. So today's In the Club is dedicated to looping you into some important goings on in the larger conversation, but also to equipping you with a big, badass list of Latinx lit with authentic representation to discuss in your book clubs instead. I've got a surreal border story, a suspenseful domestic drama, and a new take on the American road trip novel for you, and so much more.
To the club!!
---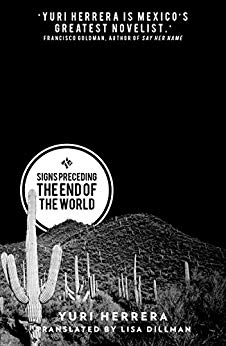 Signs Preceding the End of the World by Yuri Herrera, translated by Lisa Dillman – This short, beautifully strange read is one I read twice back-to-back to feel like I really understood it. Makina is a switchboard operator in an unnamed village in Mexico who is sent across the border by her mother to try and find her lost brother. The journey, from preparing to leave to being smuggled across the border and then arriving at her intended destination, borrows from the legend of the Mexica world of the dead and its ending is one that has always resulted in interesting book club dissection for me. I highly recommend reading the translator's note as well as this piece (and an interview with the author therein) as background, especially if you have trouble recognizing the symbolism or just want to learn something interesting.
Chasing the Sun by Natalia Sylvester – Set in Lima, Peru in a time of civil and political unrest, this is a suspenseful read about a husband who suspects his wife has left him—again—only to learn that she's actually been kidnapped by terrorists. At first he thinks he'll do anything to get her back, frantically trying to collect money for her ransom while caring for their two young children. Then begins to ask himself: is what they have ultimately worth saving?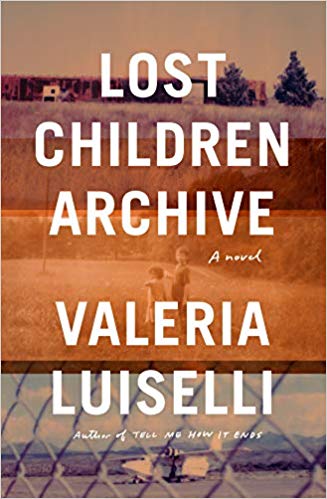 Lost Children Archive by Valeria Luiselli – A nameless mother and father set out on a cross-country trip from New York City to Arizona. They're both documentarians; he's recording sounds at Apacheria, the place the Apaches once called home, and she hopes to return to New York after the journey is complete to finish up a project involving missing child refugees. The road trip brings the couple and their two young children face to face with the immigration crises at the southwestern border.
I could go on for days and days. Out of respect for your eyeballs, I'll just include a sample of other important reads below. This is a mix of fiction, nonfiction, and poetry from well-known and debut authors alike.
Suggestion Section
I was moments away from penning a very ragey reaction to this whole business when contributor Romeo Rosales stepped up to the plate. Here's his piece on American Dirt and it's problematic premise, execution, implications, etc.
Oprah has come out and said that the conversation on the book will go deep, that "[I]t's clear that we need to have a different kind of conversation" about the book.
I encourage you to look up the #dignidadliteraria hashtag, a nationwide call to action initiated by David Bowles, Myriam Gurba, and Roberto Lovato. Click the image below to be taken to the original Tweet.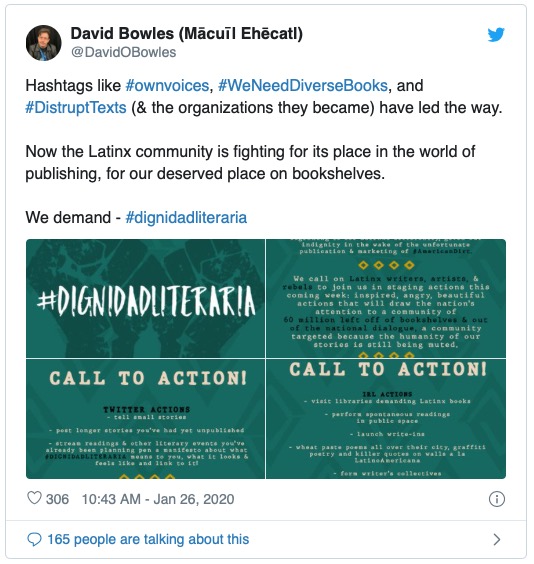 You know I like my foodstuffs and adult beverages when I do book club, but consider switching putting the snack funds towards a cause as I've suggested before. Susana Sanchez-Young of The Designing Chica and Myriam Gurba have teamed up to create a scholarship for Latinx writers. If you buy the $35 illustration print pictured below (click to purchase!), 95% of the proceeds will go towards the scholarship.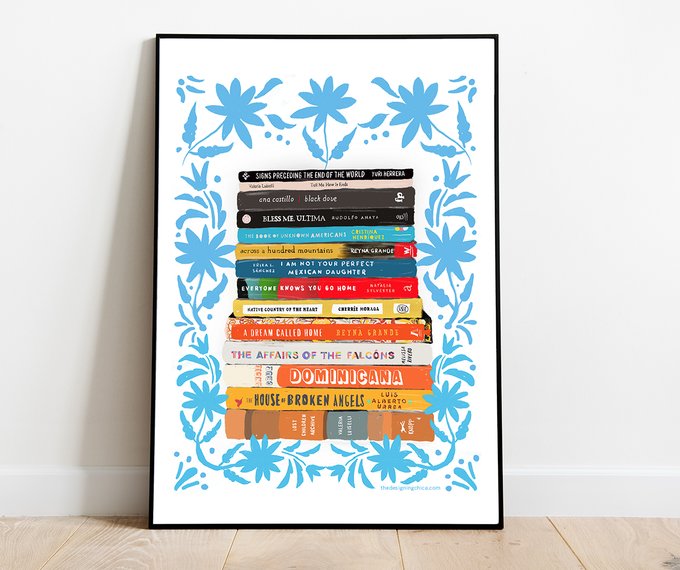 ---
Thanks for hanging with me today! Shoot me an email at vanessa@riotnewmedia.com with your burning book club questions or find me on Twitter and the gram @buenosdiazsd. Sign up for the Audiobooks newsletter, get it on the Read Harder podcast, and watch me booktube every Tuesday and Friday too.
Stay bad & bookish, my friends.
Vanessa
More Resources:
– Our Book Group In A Box guide
– List your group on the Book Group Resources page