Sponsored by Sponsored by Carina Press and Headliners, a new enemies-to-lovers romance from Lucy Parker. Available now in audiobook and ebook. Listen today!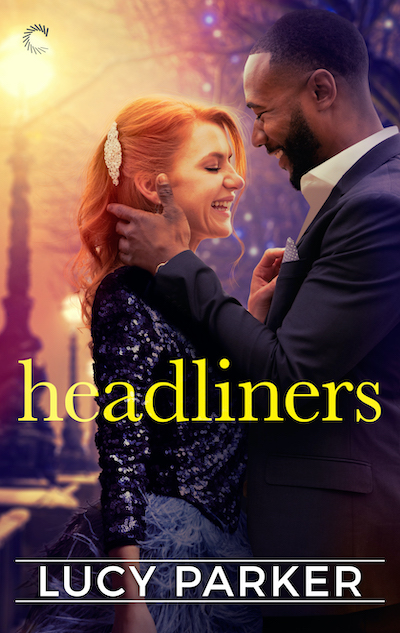 He might be the sexiest man in London, according to his fan site (which he definitely writes himself), but he's also the most arrogant man she's ever met. She might have the longest legs he's ever seen, but she also has the sharpest tongue. The chemistry between rival TV presenters Sabrina and Nick has always been explosive, but with hate turning to love, the stakes are rising and everything is on the line.
Hola Audiophiles! How goes it? All this rainy Portland weather has put me in the mood for cooking lots of warm and tasty meals and that has in turn shot my audiobook consumption through the roof! Today I'll share my thoughts on my most recent listen, and of course hit you with a batch of new releases.
Ready? Let's audio.
---
New Releases – January 21 (publishers descriptions in quotes)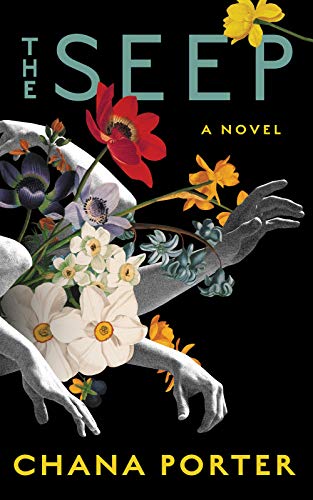 The Seep by Chana Porter, narrated by Shakina Nayfack – After a "gentle alien invasion" by an entity known as The Seep, fifty-year-old trans woman Trina and her wife Deeba thrive in The Seep's new utopia. That is until Deeba abandons Trina to go off and be reborn as a baby, because that's a thing you can do now! Trina falls apart until a chance meeting with a lost boy sends her on an unexpected quest. This alien invasion (but a gentle one!) with a side of Inception is part social commentary and part speculative fiction, "perfect for fans of Jeff VanderMeer and Carmen Maria Machado."
Narrator Note: You may know actress and transgender activist Shakina Nayfack from her recurring role on TV show Difficult People. 
The Third Rainbow Girl: The Long Life of a Double Murder in Appalachia by Emma Copley Eisenberg, narrated by the author – Emma Copley Eisenberg went to Pocahontas County, West Virginia to reinvestigate the Rainbow Murders case, a double murder of two hitchhikers on their way to a festival that took place in 1980. The author seeks to not only determine the truth behind the killings, but to unpack the trauma it inflicted on the locals.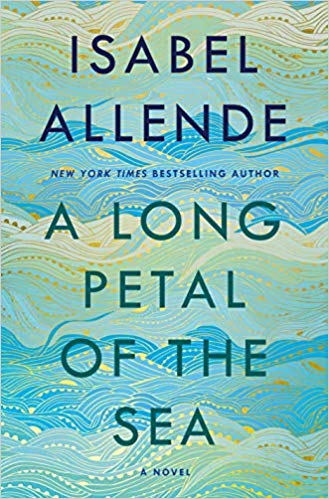 A Long Petal of the Sea by Isabel Allende, narrated by Edoardo Ballerini – This work of historical fiction begins in 1930s Spain just as General Franco has overthrown the government. Pregnant young widow Roser finds her life intertwined with that of Victor Dalmau, her deceased love's brother. They marry one another reluctantly for survival and embark on a ship with 2,000 other refugees bound for Chile. There they embrace exile while Europe erupts in world war, finding "that home might have been closer than they thought all along."
Narrator Note: Edoardo Ballerini is an audio pro with a deep catalog of James Patterson and Dean Koontz' work. He also recently joined Anna Chlumsky in narrating Inland by Téa Obreht.
Homie by Danez Smith, narrated by the author – Danez Smith is a poet who you need to know if you don't already. This collection is an homage to the saving grace of friendship. "Rooted in the loss of one of Smith's close friends, this book comes out of the search for joy and intimacy within a nation where both can seem scarce and getting scarcer."
Narrator Note: Sweet slam poetry perfection, Batman: this is stunning on audio. I'm not all the way through, but Danez' powerful delivery gives me chills every few minutes.
The Majesties by Tiffany Tsao, narrated by Nancy Wu – Gwendolyn and Estella are sisters and best friends, each other's shoulder to lean on when their very powerful, wealthy, and often deceitful family is a little too much to handle. Plot twist! Gwendolyn, who's now in a coma, is the only remaining member of her family. Why? Because Estella poisoned everybody else. Getting to the bottom of this extreme betrayal will reveal secrets about the family that Gwendolyn might wish had stayed hidden.
Narrator Note: If you've enjoyed the audiobooks of Marie Lu's Warcross series, Convenience Store Woman by Sayaka Murata, or Ling Ma's Severance, that's Nancy Wu! She brings such power and weight to her performances.
Latest Listens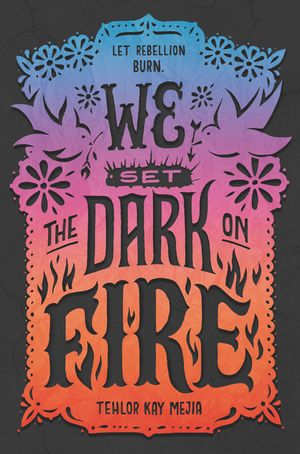 I finally plucked We Set the Dark on Fire by Tehlor Kay Mejia from my To Listen folder after keeping it on ice for months. The premise: The Medio School for Girls trains young women for one of two roles in their polarized society; they'll either be a Primera, aka Wife Numero Uno who will run her husband's household, or a Segunda, Wifey Numero Dos who will raise his children. Both paths promise a life in the lap of luxury, far from the political unrest and demonstrations of the lower class who live beyond the wall.
After a lot of hard work and a few well-placed lies about her family's true origins, Dani earns herself a place as Primera to Mateo Garcia, Medio's wealthiest and most eligible bachelor. But boooo: her arch-nemesis and mean girl Carmen is to be Mateo's Segunda, and Mateo is not at all the charming or noble dude Dani thought him to be. When a member of a rebel group named La Voz threatens to expose Dani's true identity unless she helps them with their cause, she starts to question who the good guys really are, whom she can trust, and what she's willing to risk to do the right thing.
This book would have made teenage me giddy (like it did for mid thirties me), a story of political intrigue and girl badassery with a touch o'romance. It features brown girl spies and queerness and gutsy rebellions and an ending that made me check my WiFi connection because surely there had to be more!!
Kyla Garcia, who I'm sure you recall I've been critical of before, did a pretty great narration job overall. Good pacing, appropriate inflections to convey emotion, correct pronunciation of the Spanish parts of the story. My one gripe here: I'm 95% positive Garcia mispronounced the author's name both at the beginning and the end, which just feel SO sloppy and I really hope I'm wrong. Still, give this a listen if you haven't. Such a fun story and the sequel is out this year!
From the Internets
WaPo critics suggest these three recent audiobooks. I've had my eye on Lisa Jewell's twisty thriller The Family Upstairs; this may just be the convincing I needed.
Over at the Riot
Give this roundup of queer audiobook memoirs narrated by their authors a look. You know how I feel about In the Dream House, definitely need to add these others to my list.
2019 was a banner year for digital checkouts! Over 326 million ebooks and audiobooks were checked out from libraries and schools.
---
That's all I got today! Shoot me an email at vanessa@riotnewmedia.com with audiobook feedback & questions or find me on Twitter and the gram @buenosdiazsd. Sign up for the In The Club newsletter, peep the Read Harder podcast, and watch me booktube every Tuesday and Friday too!
Stay bad & bookish, my friends.
Vanessa