Sponsored by Simon & Schuster Childrens Publishing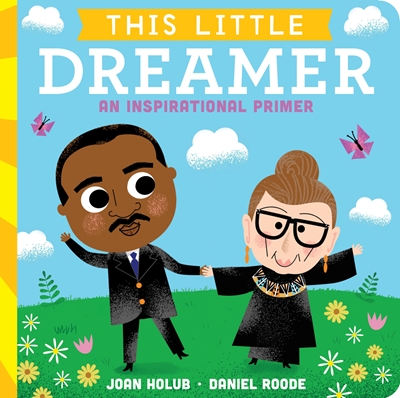 Learn all about dreamers who changed history in this engaging and hopeful board book perfect for dreamers-in-training!
Welcome to Check Your Shelf! This is your guide to help librarians like you up your game when it comes to doing your job (& rocking it).
Fun podcast news: Book Riot has a literary fiction podcast now, called Novel Gazing! Join Louise and Mary Kay as they contemplate the joys and vagaries around literary fiction, including how to even define it!
And now, onto the newsletter.
---
Collection Development Corner
Publishing News
New & Upcoming Titles
What Your Patrons Are Hearing About
RA/Genre Resources
On the Riot
---
All Things Comics
On the Riot
---
Audiophilia
On the Riot
---
Book Lists, Book Lists, Book Lists
Children/Teens
Adults
On the Riot
---
Level Up (Library Reads)
Do you take part in LibraryReads, the monthly list of best books selected by librarians only? We've made it easy for you to find eligible diverse titles to nominate. Kelly Jensen created a database of upcoming diverse books that anyone can edit, and Nora Rawlins of Early Word is doing the same, as well as including information about series, vendors, and publisher buzz.
See you on Friday!
Katie McLain Horner, @kt_librarylady on Twitter. Currently reading Such a Fun Age by Kiley Reid.