Sponsored by Overture & Beginners by Betty Valentine, The heartwarming story of two older men who found each other when neither was looking.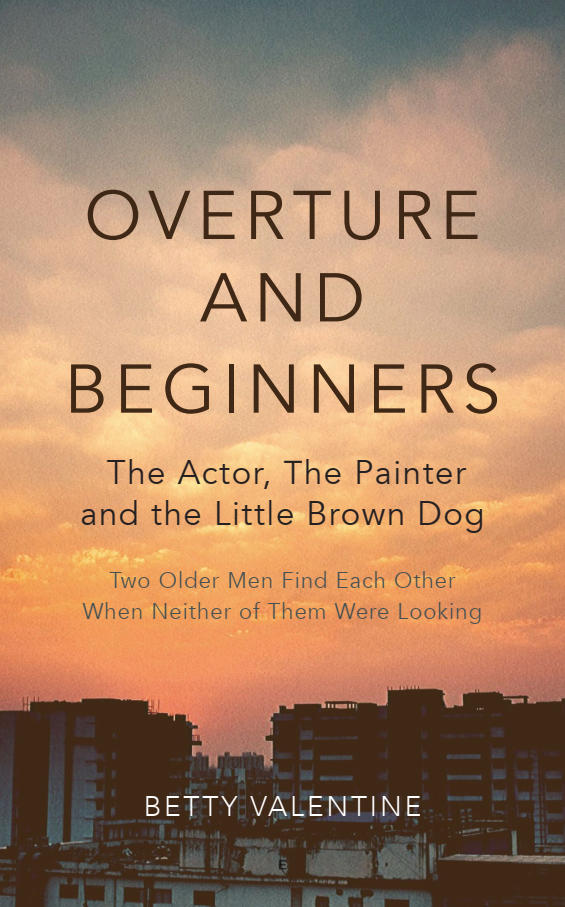 A story about two very different men finding love and making a life together. At an age when it seemed that happiness had passed them by they begin a last romance. They have their ups and downs because one of them is tiny cuddly and famous 'a pint sized luvvy who obviously believes his own publicity' according to the other one. Along the way we meet Brutus a theatrical agent who eats her clients for breakfast 'you look marvellous-it must be Botox or a new man dear'. Everything turns out right in the end as the best tales do.
It's Monday, and for a lot of us it's Martin Luther King, Jr. Day (Or Martin Luther King, Jr. Civil Rights Day if you live in Arizona). If you're not working today, maybe you're participating in Day of Service, or picking up Let it Shine or Being Plumville and thinking about the actual context of any of the many quotes you see floating around the internet today.
Or you can be like me, and buy lots of books that you absolutely do not need at a Friends of the Library book sale. (It's the only ten dollar bag day out of the year I'm not working!)
Anyway, let's talk Romance.
News and Useful Links
For a while, I thought maybe we'd have a weirdly slow week after the decade ago that was the week of December 23, but the world continues to turn. It seems to have taken a bit of a chill-pill, though. Which is nice. (Knock on wood.)
If you haven't read Alyssa Cole's article about Harry and Meghan in The Washington Post, it's definitely worth a read. And somebody really thought so, because she was on CNN yesterday morning!
I have been watching the Dreamspinner Press debacle since the beginning, and am grateful for the work that Rachel Kramer Bussel did to pull together this article, which outlines everything in layman's terms.
Especially after TJ Klune lamented that in writing this spectacular (and spectacularly lengthy) article, the author spent over an hour on the phone with him and didn't mention the actual issue with Dreamspinner not paying their authors. It's a great rundown of the RWA meltdown, and Kelly Fairchild mentioned there might be follow-up articles. So I will keep an eye out for those.
In happier(?) news, Lucy Eden is organizing a silent auction to benefit the people of Puerto Rico after the massive earthquakes that rocked the island last week, even as the majority of its inhabitants have only slowly been recovering from the slew of hurricanes. It's called Romance For PR, and you can follow along on Twitter by following the hashtag #RomanceForPR or visit the website. The auction itself starts next week, so I'll remind us.
And if you need some distraction from…all of it…this thread is essentially every person in love in a romantic comedy (or drama, or random TV series with a side character love interest) ever in three second gif form, and you will get lost for days.
Oh, and I would like a poster of this cover to put on my wall thanks.
And uh…also this one.
Okay, that's enough for today I think; moving on.
Deals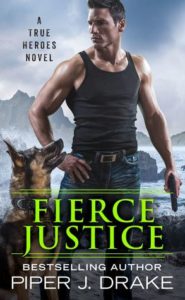 Have you read any Piper J. Drake? Her romantic suspense novels are seriously top notch. I've only read a couple, but I am trying to fix that one by one. Fierce Justice, the fourth book in her True Heroes series, is 2.99, and I'm pretty sure you can read it as a standalone. There might be some reference to the organizations they all belong to, but the story is easy to follow even if you haven't read the first ones. Also, unfortunately, this is the only one in the series that is on sale (though the rest are still only 5.99 and 6.99, so if you're looking for a new romsusp series, I'd try them!). Also, I am pretty sure I have heard directly from Piper's mouth that the dogs live. I know that is important to a lot of us!
Recs!
By no plan or measure, I have found myself reading more sapphic books recently. Maybe it's because of Dana's post, or maybe I've just been a particular mood. Either way, I've got some great recs for anyone looking for romance about women loving women, and occasionally other people too.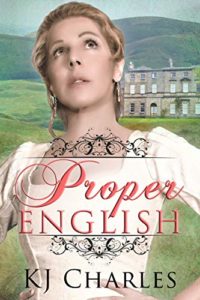 Proper English
KJ Charles
I made the mistake of requesting this book be purchased by the library, getting a notification that it had been bought, and then not checking OverDrive immediately (well, in the recommended hour or two that it would show up on OverDrive's native site instead of my library's catalog). By the time I remembered, I was double digits on the waiting list and just had to wait my turn. And then I read it within the space of 36 hours and sent it back for the next person to read. Because even though I haven't read Think of England and don't have any background for this prequel, I was immediately invested, involved, and enmeshed. (It's still sort of alliterative when you say it aloud, so I'm keeping it.) Pat and her shooting; Fen and her bosom; all the gentlemen and their own troubles. I couldn't stop. I probably made some ridiculous faces reading it on the treadmill at the gym. I will say—if you're going in looking for a deep and thorough murder mystery, you will be disappointed. But if you're looking for an Edwardian romance with the proper amount of murder, this is for you.
Read harder challenge: Read a mystery where the victim isn't a woman; read a historical fiction novel that doesn't take place during WWII.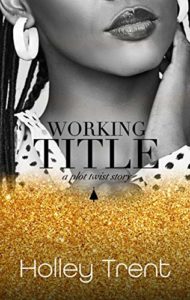 Working Title
Holley Trent
Holley Trent just kind of dropped this one onto our laps in the weeks before Christmas, and I'd been meaning to get to it before now, but here we are. Bringing us back to the universe of Writing Her In and Three Part Harmony, we find ourselves at the Upstate retreat belonging to Lisa, Everley's BFF from Three Part Harmony. In a wild turn of events, she's been in a relationship with Everley's boss Joey, but is ready to break up when his needs and hers don't match. And now, Joey and his entire team—including Finch—are doing some team building at Lisa's retreat. And she just wants to end it. But he isn't ready to give up the love of his life. And Finch, a quiet editor who immediately feels a spark with Lisa, is ready to fight for a chance in her own right. (Note, this is an F/F/M romance, not a love triangle, but Finch and Joey are not into each other like that.)
Read Harder Challenge: Read the last book in a series.
Being Hospitable
Meka James
Kiki is perfectly cool with letting her best friend's younger sister stay with her while doing a post-college internship in her city. She has the space, and likes Charley enough. But what she isn't expecting is for the younger woman to mount a full-on assault with tiny sleep clothes and sensual touches. This is her best friend's younger sister, after all, and Kiki has only recently seen the light when it comes to the young woman being attractive. Also, Kiki had been pretty sure Charley was straight. Charley, on the other hand, has had a crush for years, and is ready to use their forced enclosure to prove that she's worth looking at in a new way. This is a sexy sexy little number, so be prepared!
And while I've picked up books with other relationship groupings, I'm also still very much in the mood for more. I pulled My Lady Lipstick and The Butch and the Beautiful off my shelf, where they've been lounging since early last year, and I think I might try finishing Chasing Sunset after putting it down a couple of months ago. Who knows; maybe I'll even finish something written by Radclyffe.
What are you reading this week?
As usual, catch me on Twitter @jessisreading or Instagram @jess_is_reading, or send me an email at wheninromance@bookriot.com if you've got feedback, bookrecs, or just want to say hi!