Sponsored by Good Boy: My Life in Seven Dogs by Jennifer Finney Boylan, published by Celadon Books April 2020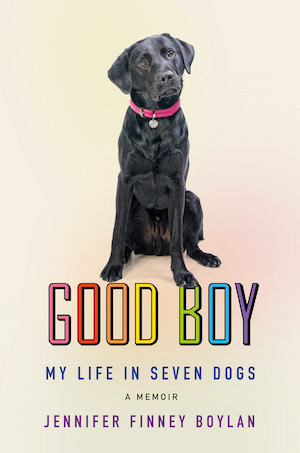 From bestselling author of She's Not There: A Life in Two Genders and human rights activist Jennifer Finney Boylan comes Good Boy, a memoir of the transformative power of loving dogs. In her New York Times opinion column, she wrote about her relationship with her beloved dog Indigo, and the tearjerking piece went viral. Good Boy uses that column as a springboard to show how a young boy became a middle-aged woman–accompanied at seven crucial moments of growth and transformation by seven memorable dogs.
Welcome to Check Your Shelf! This is your guide to help librarians like you up your game when it comes to doing your job (& rocking it).
My cats pushed my head off of my pillow while I was sleeping, and now I feel like a robot because I can only turn my head by turning my entire body. On that note, on to library things!
---
Libraries & Librarians
News Updates
Cool Library Updates
Worth Reading
Book Adaptations in the News
Books & Authors in the News
---
Numbers & Trends
---
Award News
---
Pop Cultured
---
Bookish Curiosities & Miscellaneous
---
On the Riot
---
See you on Tuesday! Hopefully I'll have regained the use of my neck by that point.
–Katie McLain Horner, @kt_librarylady on Twitter.