Sponsored by Book Riot Insiders, the exclusive digital hangout for the Book Riot community.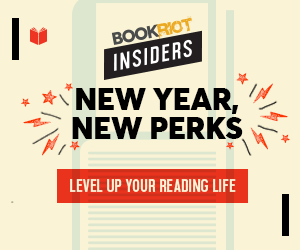 It's a new year, and that means new perks. We've sweetened the current Short Story and Novel levels and introduced a brand new Epic level, and you can try any level out for free for two weeks! The highlight is our new group read, available to all Epic members — and there's no cap on Epic, so the more the merrier. Each quarter we'll read a book, voted on by Epic subscribers, that will fulfill at least one task of the 2020 Read Harder Challenge, and cap off our read-along with a live chat. But wait, there's more! Get the full details on this and all the other perks, and sign up at insiders.bookriot.com.
It's Thursday, which means New Books! Let's pretend we're not in The Bad Place right now and talk about romance.
Over on Book Riot
If you missed it, I reflected on this whole RWA mess, including what can come out of it.
And while the death of Johanna Lindsey got kind of lost in the rest of it, PN wrote a lovely piece looking back.
Win a gift card to Barnes and Noble!
Nikki talked about reading way more books than she previously had in a year, and why she doesn't plan to continue on the same path.
There are new perks for Book Riot Insiders for you to check out.
And authors of all kinds are participating in #AuthorsForFireys, a Twitter auction to benefit the fire departments fighting the countless fires spreading across Australia.
Deals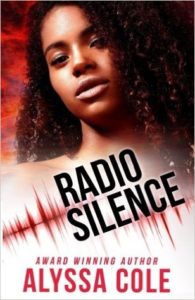 I don't know if now is the best time for a book set in the early days of a post-apocalyptic United States, but if you want to read about people falling in love even when the phones have stopped and there are no answers, Radio Silence is 1.99 right now. It's the first in a series, but you'll want the rest immediately when you're done (though they're not on sale at the moment). The protagonists of this introduction to the Off the Grid series don't get along immediately, which you all know is my tropetonite. But the family interactions are what really make this book great. I will include a content warning for an attempted assault early on, so read with caution.
New Releases
The first Tuesday of the year was this week. Publishing is amping up again after the holidays, and we've got the first small batch of new releases.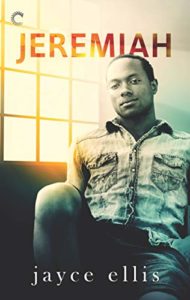 Jeremiah by Jayce Ellis
In Jayce Ellis's debut novel, Jeremiah is a paramedic in DC who isn't particularly in the closet, but he's not out there telling everyone about his sexuality. After he and Collin have an…encounter…they don't seem to be able to get rid of each other. But can something casual become "take home to mom" material?
The Vanishing by Jayne Ann Krentz
This haunting romantic suspense novel is the first in a new series, and while many have said it's reminiscent of previous series, I am fascinated by the setup. In a previous generation, there was a gas that put all the residents to sleep for two days. Now, Cat's friend has gone missing, and the only person who takes her seriously is Slater, an agent with a secret organization. Since this is a setup for a new series, I'm looking forward to the norms Krentz will establish here, and can't wait to see if there's something supernatural happening.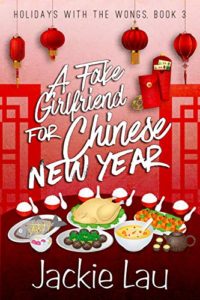 A Fake Girlfriend for Chinese New Year by Jackie Lau
This is the third Holidays With the Wongs book, and I am so excited to pick it up. This one centers the younger Wong brother, Zach. He's been set up with potential life partners at previous family holiday gatherings, so in order to avoid potentially being set up again, he makes an arrangement with a local dentist to keep his parents off his back. But there's always a problem with faking a relationship, especially when there's kissing involved…
Royal Playboy by Nana Malone
Nana Malone has found her corner of the world, and it's bad boy royals and their friends. The covers are just the tip of the iceberg on how sexy these books are. Just so you know, Royal Playboy is the first in a duet, so it doesn't end in an HEA.
There are other books out this week, but these are the ones I'm planning to check out. What are you reading this weekend?
As usual, catch me on Twitter @jessisreading or Instagram @jess_is_reading, or send me an email at wheninromance@bookriot.com if you've got feedback, bookrecs, or just want to say hi!