Sponsored by Disney Publishing Worldwide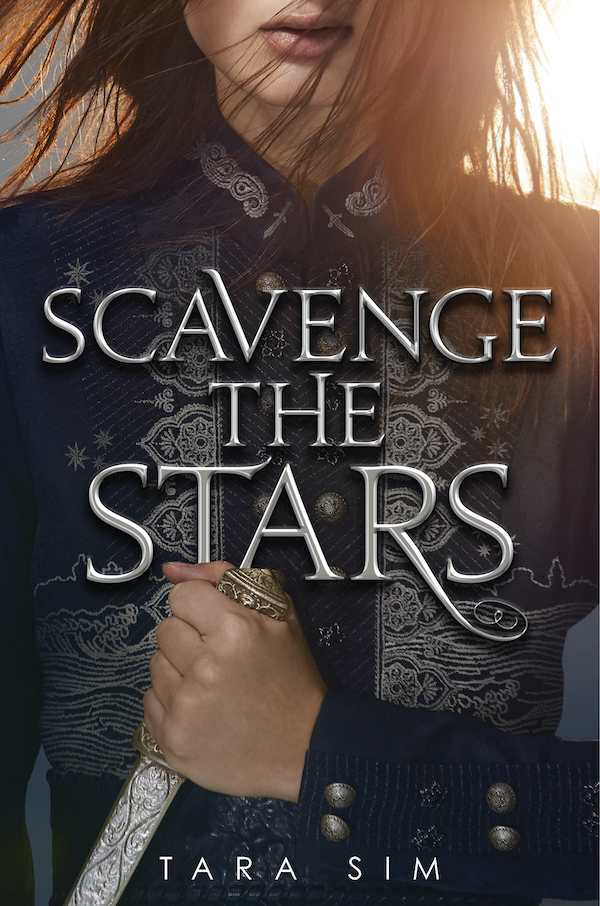 From rising star author Tara Sim comes an epic new YA fantasy duology. Packed with high-stakes adventure, romance, and dueling identities, this gender-swapped retelling of The Count of Monte Cristo is the first novel in an epic YA fantasy duology, perfect for fans of Sarah J. Maas, Sabaa Tahir, and Leigh Bardugo.
Happy First Round of New Releases for the New Year! That's a holiday, right? Well, it is now. I'm Alex, and I've got six new books (among the many releasing today!) to check out, as well as some news in the queue. And yes, it really is just the first week of the new year.
There's been a thing on Twitter this last week with people summarizing books using the Reddit AITA (Am I the Asshole?) format, and I have just been laughing so hard. The Mary Sue collected some of the best tweets.
New Releases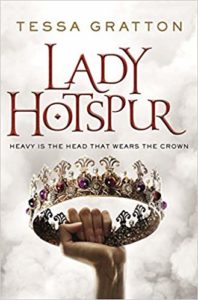 Lady Hotspur by Tessa Gratton – For those of us who have ever read Shakespeare's Henry IV part 1 and 2 and wished there were more women. The Lady Knights, whose motto is "Strike Fast, Love Hard, Live Forever," have a war of succession on their hands, and Lady Hotspur Persy will decide the fate of the kingdom by what side she chooses.
The Black Cathedral by Marcial Gala, translated by Anna Kushner – A preacher moves his family to Cienfuegos, and receives a vision: he must build a temple greater than any other in Cuba and turn the city into the new Jerusalem. Those who grow up in the shadow of the rising cathedral are marked by violence, cruelty, and selfishness–and they have stories to tell.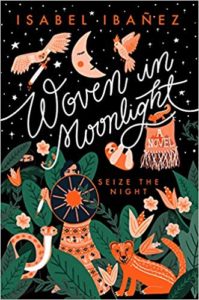 Woven in Moonlight by Isabel Ibañez – The usurper Atoc has killed or driven all but one of the Illustrian royal family from La Ciudad. Now he demands the hand of the survivor, Condesa, in marriage. But she sends her decoy Ximena to the wedding in her place–and Ximena is defined both by her ability to weave thread from moonlight and her all-consuming thirst for revenge.
Come Tumbling Down by Seanan McGuire – Jack has taken the body of her sister to the Moors, a place where death definitely isn't permanent or necessarily a problem. When she returns to the School for Wayward Children, it's clear something has gone disturbingly wrong in a way only a mad scientist can manage–and she desperately needs her friends' help.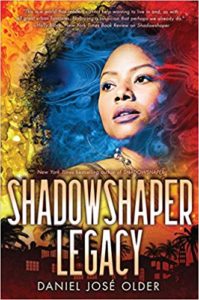 Shadowshaper Legacy by Daniel José Older – Sierra, now separated from the other Shadowshapers, those with the magical ability to infuse ancestral spirits into works of art. Now she must harness the Deck of Worlds and her own power if she's to save them all from the impending war between the houses… just when an old deal that Sierra's ancestors made with Death is coming home to roost.
Qualityland by Marc Uwe-Kling – Welcome to Qualityland, the best country on Earth, where every aspect of a person's life is determined by algorithms, including those that deliver products from TheShop to your doorstep before you even order them. The algorithms know best. Then a machine scrapper who can't bring himself to actually scrap anything rebels by trying to return an item he knows he doesn't want, shaking the very foundations of society.
News and Views
Hugo Nominations have opened for this year.
Every genre movie Netflix has announced for this year.
If you need a refresher before you leap into Come Tumbling Down, Seanan McGuire has recapped the series for you.
How Tolkien and The Lord of the Rings changed publishing forever.
The only other thing I'm going to say about The Rise of Skywalker is that I love John Boyega and I would wrestle a bear for him.
The Lost Diaries of General Hux
Cat Rambo has an amazing, massive essay that is well worth reading: The New Rude Masters of Fantasy & Science Fiction — and Romance
If you've ever wondered why writers spend so much time talking about money and how we never get any of it, here's one of the reasons why.
This is fascinating on several levels: Academic paper in comic form explores ethics of treating torturer with PTSD
(Warning for annoying auto-play video) This headline is amazing: Mass. Palm Reader Stole Over $70,000 From Client in Exorcism Scheme, Police Say
On Book Riot
Roughing It in Science Fiction and Fantasy
Read Harder 2020: A Sci-Fi/Fantasy Novella
Take This Lord of the Rings Quiz to Find Your Next Fantasy Read
---
See you in the new year, space pirates. You can find all of the books recommended in this newsletter on a handy Goodreads shelf. If you'd like to know more about my secret plans to dominate the seas and skies, you can catch me over at my personal site.