Sponsored by Rocky Mountain Press.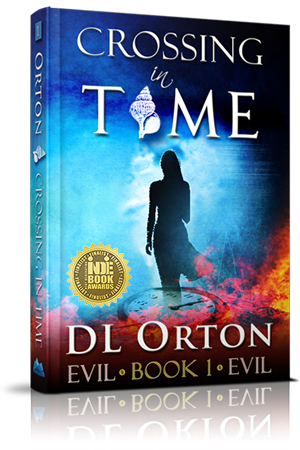 They say that love transcends spacetime… But what if your soulmate is brutally murdered—and you're offered a chance to undo it! Would you crawl into a jury-rigged metal coffin aimed twenty years into the past to save him? No-brainer, right? Except when you arrive… He doesn't believe you! In fact, he thinks you're one fry short of a Happy Meal. Fall into this award-winning, action-packed, darkly comedic, dystopian love story, and be prepared to encounter a finicky time machine, a mysterious seashell, and a very clever dog (some sex, some swearing, some violence, but no vampires and absolutely no ditzes!)
Happy Monday, lovers! The world is even more on fire than it was when last we spoke, and it's time to dig into more romance novels.
News and Useful Links
A lot of authors have pulled their books from consideration for the RITA awards (see the #NoRITAs hashtag). If you want to give them some support, here are a couple of links:
Romance Sparks Joy pulled together a list of authors from underrepresented groups who have pulled their books, with links. Any money made from affiliate links will be used to fund giveaways of books by underrepresented voices.
All About Romance created a larger list of authors who have pulled their books in an Amazon storefront. I salute them, but it doesn't take away from the fact that they've contributed to the wrong end of the white supremacy conversation.
Here are some updates on the RWA front:
Because we need something thrilling and exciting: if you've read the Reluctant Royals series, "Girls With Glasses" might be familiar to you. IT IS NOW REAL.
Girl Have You Read is doing a quick romance challenge specifically around Black romance, so check it out and decide if you want to join in.
Deals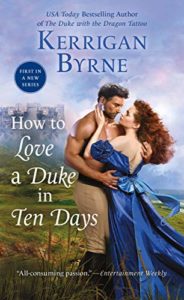 Have you read any Kerrigan Byrne? How To Love a Duke in Ten Days is 2.99 right now! This historical romance features two people with darkness in their pasts and their presents. I haven't read this one or any of her work, but it's been on my list to pick up forever! Kerrigan Byrne is one of those authors who I have regularly seen on the periphery but haven't managed to pick up her books. I'm going to continue my goal of reading more new authors this year, and hers might be one of the first I try!
Recs!
It's a regular Monday in our schedule, and I took the time at the end of the year to pick up some missed releases from 2019. I haven't finished them all yet (facepalm) but they're worth checking out.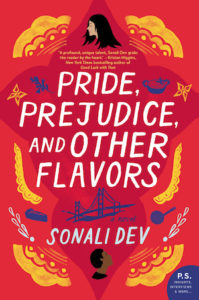 Pride, Prejudice, and Other Flavors
Sonali Dev
I love Sonali Dev's writing, and I love Pride and Prejudice, so I was baffled when, way back in June on a long flight home, I couldn't get into the story. I'd barely scratched the surface of Trisha Raje's weird brain, and I turned off my Kindle and read something else. But when I picked it up the morning of January 1st (a hard copy this time), I devoured half the book in one sitting. And this is a book that nearly qualifies for the Doorstopper task on the Read Harder challenge, short a mere 35 pages. Sonali Dev continues to tell quite the story from the perspectives of Trisha, a brilliant neurosurgeon who has major trouble talking to people, and DJ, a brilliant chef whose sister is one of Trisha's patients. Note: ALL THE CWs are necessary for this book. There's discussion of multiple past rapes (one of which included use of Rohypnol); discussion of lost pregnancies and attempts to get pregnant; family discord and estrangement; brain tumors; bad reaction to potential blindness; an Assigned Criminal At Birth law enforcement interaction…there's just a lot going on here. If you've read Sonali Dev, she likes to make all her characters suffer a lot before they get their happy ending, and this one is no exception. So just go in with certain expectations, and be ready for something that's more "suggested by Pride and Prejudice" than something that follows the beats more closely.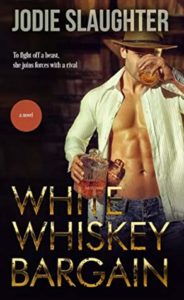 White Whiskey Bargain
Jodie Slaughter
People have been talking about this book since long before it came out, and my intention had been to read it long before now. But things got in the way and it got pushed further and further down the list of things I had borrowed from KU. But I realized now was the time to read it, and boy am I glad I started. Hannah and Javier are the heirs to their family moonshine businesses in the hills of Kentucky. Hannah, actually, is no longer an heir; after the sudden death of her mother, she's taken over as the HWIC in the family business. When a rich white family from out of town threatens both families and their livelihoods in increasingly bloody ways, the families decide to join forces. And what better way to prove that they are serious than for Hannah and Javier to marry? That's right, folks. It's a modern-day marriage of convenience story, and it's hot and feelsy AF.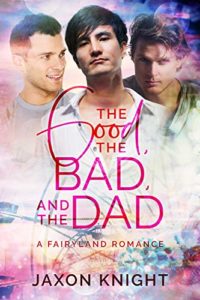 The Good, The Bad, and the Dad
Jaxon Knight
You might remember me talking about Rival Princes, the first romance I'd ever read that takes place in a theme park? This is part of that series. The father of Minako, a delightful little girl who stole the show in the first book, is the protagonist here. And he has not one but two—count em, two—suitors connected to Fairyland. One is a prince…the other is a pirate. A prince. And a pirate. And a dad.
I KNOW, right?!
I also just realized these are all books that would work for Read Harder tasks, so if you're still looking for a retelling, a book with a rural setting, or a romance starring a single parent…you're welcome!
So how are you starting out your first full week of 2020? More importantly, what are you reading?
As usual, catch me on Twitter @jessisreading or Instagram @jess_is_reading, or send me an email at wheninromance@bookriot.com if you've got feedback, bookrecs, or just want to say hi!