Sponsored by our Kindle Paperwhite Giveaway! Enter here.
We're giving away a Kindle Paperwhite to one Riot Reader! To enter, click here and sign up for Daily Deals, our newsletter that rounds-up the best books that have gone on sale every day.
Welcome to In The Club, a newsletter of resources to keep your book group well-met, well-read, and well-fed.
People of the club: it's the last In the Club newsletter of the year! I'm playing that Adele song from the Skyfall soundtrack (This is the end… hold your breath and coooount… to ten…) as I put this together, taking dramatic pauses in which I gaze outside a window for no other reason than because I am extra as a person. Rest assured, it's not really the end for us: me and all of my Spanglish ridiculousness will be right back in your inbox on January 8th! Until then, enjoy this list of some of my favorite book club themes with book suggestions for each.
Have a fantastic holiday season, end of year, and end of decade, friends. I wish you all the love, laughter, and lots of libros.
To the club!!
---
Rich People Problems Book Club – Indulge in a read where people with monies and privilege make poor decisions and lament the "tragic" hand they've been dealt. Serve yourself a healthy portion of this delicious schadenfreude with a cold glass of sparkling wine, or better yet: a steaming cup of tea.
Suggestions: The Nest by Cynthia d'Aprix Sweeney, Rich and Pretty by Rumaan Alam, Crazy Rich Asians by Kevin Kwan, Nothing to See Here by Kevin Wilson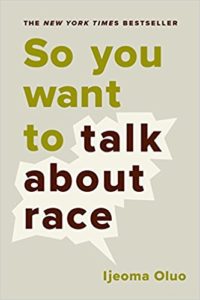 Get Your Sh*t Together Book Club – We all have an area in our lives where we need to do better. Pick a thing: health, finances, professional development, conversations about race, communication in relationships, etc. Find a relevant read to read you to filth help you make meaningful change. Si se puede!
Suggestions: So You Want to Talk About Race Ijeoma Oluo, Radical Candor by Kim Scott, Live Richer Challenge by Tiffany "The Budgetnista" Aliche, Drop the Ball by Tiffany Dufu
Black Girl* Magic Book Club – Ok, I have Feelings about pageantry. I am also positively living for the #blackgirlmagic that is sweeping all the titles this year! Inspired by this majesty of melanin, let's have a Black Girl Magic edition of book club.
Suggestions: Children of Blood and Bone by Tomi Adeyemi (and/or its sequel: Children of Virtue and Vengeance), Tiny Pretty Things by Dhonielle Clayton & Sona Charaipotra, The Prey of Gods by Nicky Drayden, Akata Witch by Nnedi Okorafor
*I use "girls" here in reference to the Black Girl Magic movement, but I am here for all the beautiful black magic along the entire gender spectrum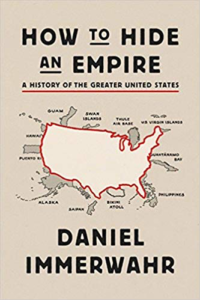 Case of the Did-Ya-Knows Club – Pick a book that will have you out here acting like Hermione Granger with your know-it-all self. Take this opportunity to learn more about a thing that interests you, or maybe find a new thing to obsess over.
Suggestions: How to Hide an Empire by Daniel Immerwahr, Stiff by Mary Roach, These Truths by Jill Lepore, Quackery: A Brief History of the Worst Ways to Cure Everything by Lydia Kang and Nate Pedersen
Steamy McSexy Times Book Club – Read romance, yo. Period. Historical, contemporary, paranormal, sports, fantasy, gothic, time-travel: so many options! For the purposes of Steamy McSexyTimes Club, try a work of erotic romance. Discuss what the sexy times look like in terms of heat level, but also how the book handles consent in light of the times in which we be livin'. Careless Whisper playing in the background is suggested but not required.
Suggestions: Hate to Want You by Alisha Rai, For Real by Alexis Hall, Taking the Lead by Cecilia Tan, Beautiful Bastard by Christina Lauren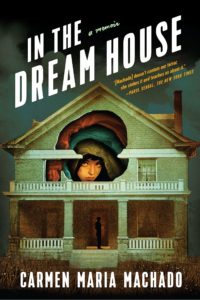 Latinx Love in this Club – Read books by writers of color, queer authors, disabled authors- all of the authors not traditionally given the space they deserve! Here I'm suggesting Latinx reads because I'm just so damn proud of my people and want to champion their work.
Suggestions: In the Dream House by Carmen Maria Machado, Dealing in Dreams by Lilliam Rivera, Gods of Jade and Shadow by Silvia Moreno-Garcia, The Book of Lost Saints by Daniel Jose Older
Foodie Friends Book Club – You know I had to sneak this in! I love me a cooking book club. Instead of a piece of fiction or a straight up cookbook, pick a food memoir or work of food writing and whip up a menu inspired by your reading.
Suggestions: Buttermilk Graffiti by Edward Lee, Blood, Bones & Butter by Gabrielle Hamilton, Save Me the Plums by Ruth Reichl, Where I Come From: Life Lessons from a Latino Chef by Aaron Sanchez
---
Thanks for hanging with me today! Shoot me an email at vanessa@riotnewmedia.com with your burning book club questions or find me on Twitter and the gram @buenosdiazsd. Sign up for the Audiobooks newsletter, get it on the Read Harder podcast, and watch me booktube every Friday too.
Stay bad & bookish, my friends.
Vanessa
More Resources:
– Our Book Group In A Box guide
– List your group on the Book Group Resources page