Sponsored by Udon Entertainment.
Oscar François de Jarjeyes is a young noblewoman raised as a son by her father. As commander of Marie Antoinette's palace guard, Oscar is brought face-to-face with the luxury of King Louis XVI's court at Versailles. Joined by her servant André, Oscar is privy to the intrigue and deceit of France's last great royal regime. Available for the first time in English! This deluxe hardcover volume contains the first 22 chapters of Riyoko Ikeda's historical fiction masterwork.
Happy Star Wars day, KB! This one isn't going to be quite as long as Monday's, I promise. But there are a lot of books to talk about.
Over on Book Riot
It's hard to say what makes an author "like Nora Roberts" but some kind of way Alison really nailed it down. Check out these authors and books that are reminiscent of the prolific princess of…promance. (I tried.)
Enter to win a subscription to the Fresh Fiction box! They aren't focused on romance, but they do have romance titles pretty regularly. Or, (and?) enter to win a year of free books from TBR! You could get a yearlong hardcover subscription to the excellent program that includes annotated book selections by a few Riot-related bibliologists.
Would you agree with Abby's ranking of Austen heroines by badassery?
And check out Trisha and me discussing the finer details of "Wanted" versus "Desired" and other fun stuff.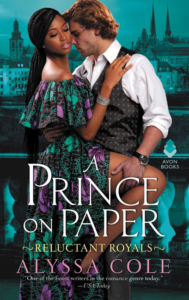 Deals
It's not too late to start compiling your books for Read Harder 2020. So, if you're looking for a book for the "last book in the series" task, look no further than A Prince On Paper, which is 1.99 right now. While it gathers people from the previous books at a wedding between [surprise?] the couple in the first book, you don't really need to have read the previous books in the series…though if you haven't, you definitely should. (Start with A Princess in Theory.)
New Books
This has been the week of surprise books all over the place, including Adriana Herrera dropping Mangos and Mistletoe a week earlier than originally planned. Some are holiday reads, some are just a total surprise. And then of course there are the ones that I knew were coming out, but wasn't prepared for. I don't know when I'll get around to any of them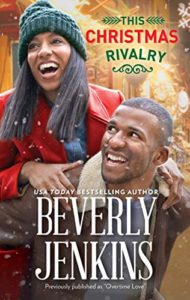 This Christmas Rivalry
Beverly Jenkins
This holiday novella was originally published in the Merry Sexy Christmas anthology in 2012, and was just released as a standalone novella. Drew intends to buy the semipro team he GMs, but the owner's granddaughter inherits it instead. They butt heads and exchange a searing attraction as the team moves forwards towards the championship on New Years Day.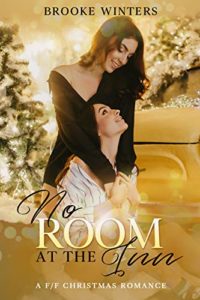 No Room At the Inn
Brooke Winters
"Two women. One bed, And a night that changes everything." That definitely hooked me. Emma and Sylvia are stranded at the hotel where they work, and as the holiday draws near, so do the temptations of kinky friends-to-lovers fun.
Grounded for Christmas
Savannah J. Frierson
When a snowstorm strands Mary and her brother's best friend #pilotbae…I mean, Joseph (yes, those are their names) during their holiday travels, the pair try to amend a years-old schism that might just give them a second chance at love. This is a novelette, so be prepared to devour it in a single sitting.
Bittersweet
Christina C. Jones
Christina C. Jones is one of the most prolific authors I can think of. This novella set in her Equilibrium universe brings us into the lives of a familiar face to readers. Anika and her manager trainee Royal don't get along, but things might change if Royal has anything to do with it. Yes, it's enemies-to-lovers.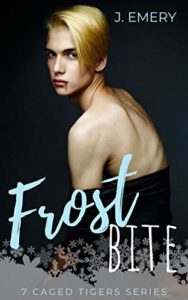 Frostbite
J. Emery
A spoiled vampire and a former monster hunter get snowed in for Christmas? Is this really my life? Vampire Ezra gets kidnapped by a rival vampire clan, and when he escapes, he finds his way to a cabin that is already occupied by Morgan, who has just left his monster-hunting family. As the snow keeps them trapped, they each discover more about the other. And what it means to be to be enemies.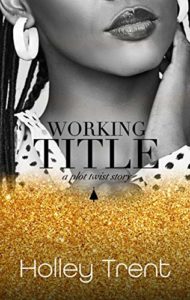 Working Title
Holley Trent
This woman just went and dropped a whole FFM novella, part of her Plot Twist series (which was initially published by Carina, so I wonder if she only had a two-book contract with them?). Lisa and her boyfriend Joey can't seem to properly break up, which becomes a problem when Jake's work rival Finch decides Lisa deserves better. And well, if you know Holley Trent, you know where it goes from there.
That's not even all the ones I've come across, but my wallet and I are tired, so I imagine you and yours are as well.
As usual, catch me on Twitter @jessisreading or Instagram @jess_is_reading, or send me an email at wheninromance@bookriot.com if you've got feedback, bookrecs, or just want to say hi!